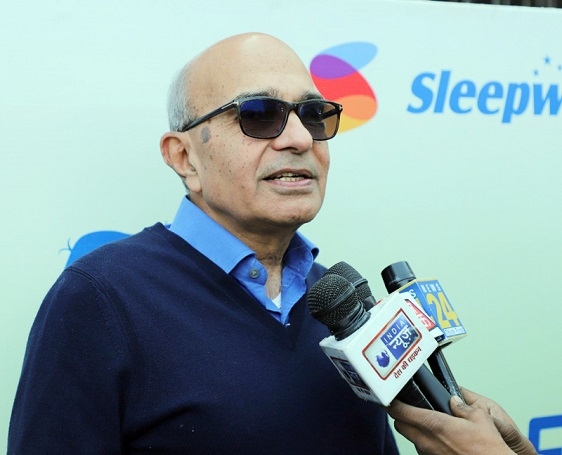 ■ Business Bureau :
SLEEPWELL, India's leading mattress brand from Sheela Foam Ltd. has always encouraged people to lead a healthy and active life. Taking its vision for a healthy tomorrow forward, Sleepwell conducts an annual marathon "Run for Health' at the onset of every new year to celebrate fitness and health among its employees. In the light of the current pandemic, the brand took a unique and innovative initiative by conducting this event virtually on January 3, 2021 for all its employees across offices and factories in India.
Over 300 employees participated in two categories in the run - one below 40 years and the other above 40 years. The former had options of either 3 km and 5 km run, while the latter opt for either 3 km or 5 km walk / run at convenient time between 6 am to 6 pm completed the run or walk at preferred places.
Despite the cold and rainy weather, people enjoyed the concept and very happy to be a part of such a sporting activity after a long time. Speaking about the initiative, Rahul Gautam, Managing Director, Sheela Foam Ltd. said, "At Sheela Foam, we firmly believe that when people are in good health, they develop and nurture a healthy environment around them which aid in their individual success as well as the success of the organisation." This is the third year of the marathon, since its inception in 2019. For more information visit www.mysleepwell.com.