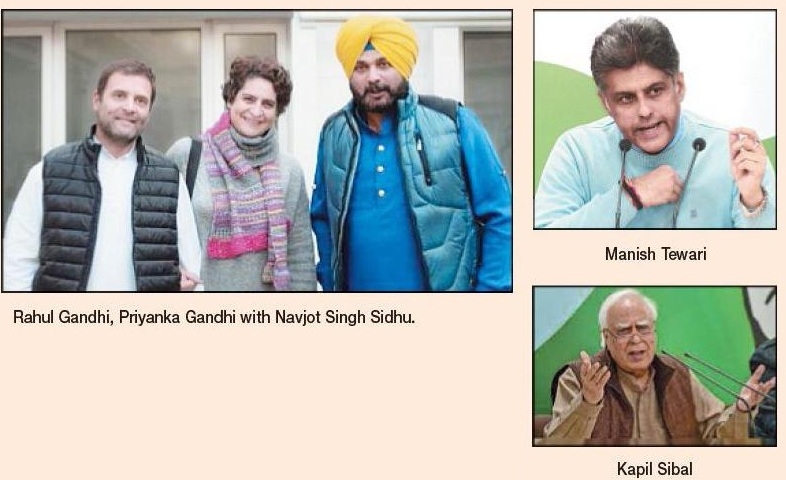 By Vijay Phanshikar :
The detail of the form may differ from time to time, but the content has always remained the same -- giving the Congress party the look of a bizarre bazaaaar, where nobody knows what is coming next, which dangerous turn things are going to take the very next moment. This is what is happening there, in the country's oldest political party. Everybody is shouting himself or herself hoarse, selling not an idea or a product but himself or herself as the most precious thing in the organisation. Rahul Gandhi, Priyanka Gandhi-Vadra, Sonia Gandhi, Navjot Singh Sidhu, Kapil Sibal, Manish Tewari .... whosoever have you! And if all this is not enough, the party invites a street hooligan named Kanhaiya Kumar to create a bigger and deeper and messier slush. Bizarre Bazaaaar -- of course! But then, this has been the Congress party's style and form and content for the past several years, including those ten years when it was a leading constituent of the ruling combine between 2004 and 2014.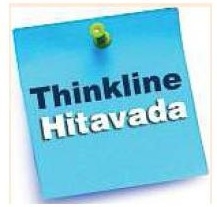 Confusion of ideas and ideals is the core attribute of this party. And in the past some years, another dingy dimension has got added to that narrative -- of berating nationalism, of downgrading patriotism, or siding with treacherous people -- like Kanhaiya Kumar (who led a gang of people shouting slogans such as Bharat Tere Tukde honge Inshallah Inshallah... . What a fall! And nobody is grieving, nobody is even cribbing, except of course a few like Kapil Sibal or Manish Tewari -- who are refusing to accept that they are reaping the harvest whose seeds they had put into the soil years ago. So, the Navjot Singh Sidhus get all the opportunities to mess up with the party's core interests, so much so that they succeed in unseating a man of the eminence of Captain Amarinder Singh from Chief Minister's position that he had been holding for a full decade. And when they realise that despite all that damage, they still are bereft of the gains they had planned for themselves in the party, they are all ready to opt out -- in the process leaving the party in a mess that nobody can clear. Of course, the mess will get cleaned up only when party attends its own funeral in some time! Nothing will be left, except some pages in the nation's history.
The common people now commonly use a derogatory name for all fools -- Pappu. And who gave that name? It was Navjot Singh Sidhu, if you care to know. But still this same Pappu -- Rahul Gandhi -- admits Sidhu to the party, and gives him the freedom not just to mess up with the organisation, but also even travel to Pakistan and hug Pakistan's Chief of Army Staff General Bajwa as a personal friend. Rahul Gandhi tolerates all this Pappupanti. But that dangerous accommodation of Sidhu's belligerence has come a full circle to haunt Rahul Gandhi forever. Somewhat similar is the story of Kanhaiya Kumar as well. For, when he joined the Communist Party of India (CPI) and fought an election unsuccessfully, he had heaped every abuse on the Congress party as a spineless organisation. And now when he joins the party in a noisy celebration, he -- that political hooligan -- declares from the dais that he was there to strengthen the party and save India's democracy from Narendra Modi. The crowd cheers, and Rahul Gandhi does not miss clapping. Such waywardness! Such stupidity! That is how the bizarre bazaaaar operates. Of course, a voice of reason and grievance does come up when the G23 members Manish Tewari and Kapil Sibal stand up and blast the party for its failure on multiple fronts, and also on leadership count.
Congress needs a full-time President, they insist. Of course, to a party that is eager to make its dying declaration in the next some time, all the sound of sanity makes little sense. For, when a political party becomes a private limited company or a family-owned affair, then no reason is good reason to be heard by the right people in the right spirit. What is surprising is that Rahul Gandhi does not even bother to lean over the wall to peep into the camp of the Bharatiya Janata Party (BJP) to see how wonderfully it is managing its internal transformation and reconfiguring of components all over the country. That sharp contrast Rahul Gandhi is not capable of noticing -- between the well-oiled BJP machinery and the oily, slurpy, slippery mess that the Congress is at the moment. Perhaps, to the naive, it must be told that such a messy ground is what a bizarre bazaaaar needs to operate smoothly.