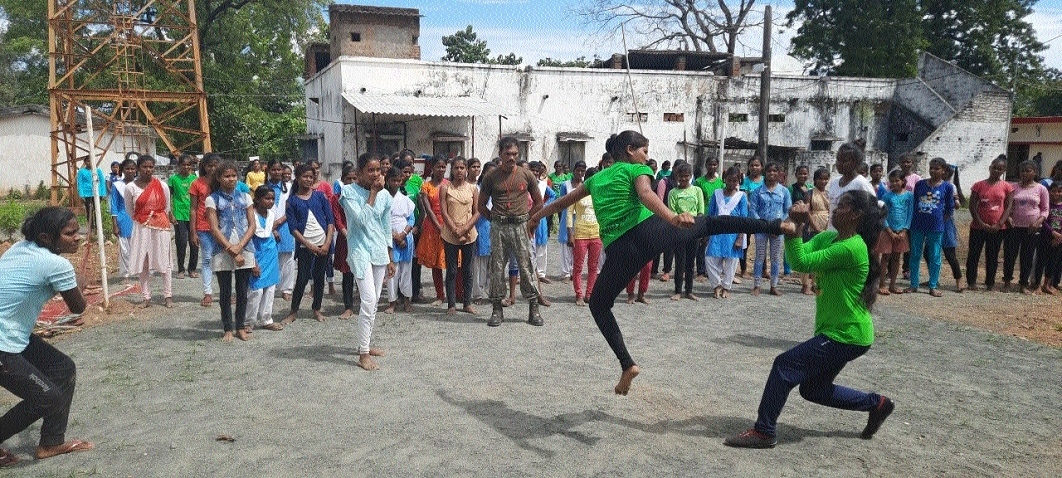 Girls learning self-defence techniques.
Our Correspondent :
SURAJPUR,
210 women and girls from 12 remote villages are getting self-defence training during Himmat programme organised under the direction of Superintendent of Police Bhawana Gupta. Trained Commandos are imparting self-defence to women and girls for how to protect themselves in adverse situations. Martial arts taekwondo, karate and boxing are being taught to women. Besides, technique of protecting self without weapon is also being told to women and girls. Programme aims at making women self-reliant physically and mentally for own safety.
During the training, police officers are apprising women and girls about good touch-bad touch, crimes related to women, laws made for the safety of women and other information. Yoga and mallakhamb training is also being given to 30 girls participating in self defence training of Himmat programme in Chandni area. Chandani SHO Shivkumar Khute, Commando Chandan Toppo along with women and girls undergoing training were present.