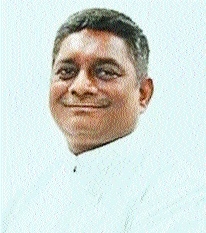 Principal Correspondent :
Post Covid-19 Mucormycosis Maxillofacial Rehabilitation Centre at GDCH
Rehabilitation of Mucormycosis survivors is a major challenge. It is an expensive procedure and often unaffordable for patients. So, the Divisional Administration has decided to raise funds and help the needy in Vidarbha. Divisional Commissioner Prajakta Lavangare - Verma has assured monetary assistance to the institution for such surgeries. As such Dr Abhay Datarkar, Dean, Government Dental College and Hospital (GDCH), informed 'The Hitavada' regarding submission of a proposal which includes offering surgical benefits of total face implants to 70 patients who are in dire need. Post Covid-19 Mucormycosis Maxillofacial Rehabilitation Centre will come up at GDCH will be the first of its kind in Maharashtra.
Priority will be given to the patients who were operated for Mucormycosis at Government Medical College and Hospital, Nagpur and All India Institute of Medical Sciences, Nagpur. Nagpur saw an insurgence of Mucormycosis cases during the course of second wave of Covid-19 infection accounting for the highest number of cases in Maharashtra. Government Dental College and Hospital (GDCH) has reported 118 patients of this fatal fungal infection. A vast majority of these patients have suffered debilitating loss of their oral and maxillofacial structures such as eyes, teeth, upper and lower jaws. This has a profound impact on the patients' quality of life as the aftermath of current treatment protocol results in functional as well as aesthetic impairment. More often than not, patients' lose their confidence as they have to face social stigma.
Dr Abhay Datarkar, Dean, has shared intentions of restructuring facial deformities using latest surgical techniques. Seconding his views, Dr Arun Khalikar, Head of Prosthodontics Department, has stated the department has undertaken the task of fabricating prosthetic eyes for around 10 survivors. Till date, the GDCH has a record of 70 patients who underwent surgery for post covid-19 mucormycosis and are presently in need of maxillofacial rehabilitation. Recently, the Post Covid-19 Mucormycosis Maxillofacial Rehabilitation Centre conducted their first jaw implant and replacement surgery. A young patient from Yavatmal district was the beneficiary of this procedure. He received prosthetic jaws, teeth and is expected to lead a near normal life in future. The financial brunt of this surgery was borne by a private firm.
A ray of Hope Titanium implants boasting of 98% success rate to be used. Shedding light on the armamentarium, Dr Varsha Manekar said these teeth and jaw implants are constructed using titanium which is extremely biocompatible with human jaw bone. She said, "They look like normal teeth and jaw. Titanium implant has excellent strength and ability to mimic natural teeth."
Dr Datarkar heralded the idea Dr Abhay Datarkar heralded the idea of Post Covid-19 Mucormycosis Maxillofacial Rehabilitation Centre. His vision is to establish a state-of-the-art unit which will work exclusively for aesthetic and functional rehabilitation of Post Covid Mucormycosis patients (PCMPs). Emphasis is being placed on building a dedicated operation theatre equipped with ultra modern facilities. Patient specific implants will be constructed which will replace the oral and para-oral structures lost as a complication of Mucormycosis. Dr Datarkar heralded the idea Dr Arun Khalikar, HOD Prosthodontics stated that PCMPs will be receiving maxillofacial prosthesis which will replace their lost facial structures such as eyes, ears, nose, teeth and jaws. The department of Prosthodontics has undertaken designing and assembling these maxillofacial prosthesis. They hope for these appliances to assist the patients in regaining their confidence.