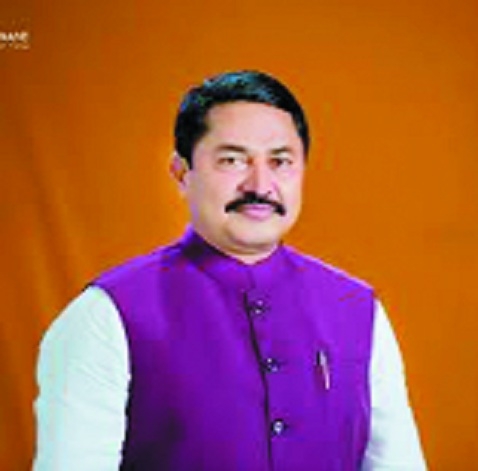 Principal Correspondent :
The record of running State Assembly without Speaker is probably in the name of Madhya Pradesh. The Madhya Pradesh State Assembly had remained without Speaker for 374 days almost over a year. But in Maharashtra, it is probably for the first time that the State Assembly is waiting for its new Speaker for more than seven months. Nana Patole had resigned from the post of Speaker of Maharashtra Assembly in February this year. Since then, the post is lying vacant. It was expected that the post would be filled in July this year during monsoon session. But it wasn't. Immediately after the resignation of Patole, the political activities gathered pace as Congress wanted the post of Speaker to be with it. Name of Suresh Warpudkar, Member of Maharashtra Legislative Assembly from Pathri in Parbhani, has started doing rounds. But, Nationalist Congress Party Supremo Sharad Pawar came with a different statement. He said now the post (Speaker) has become open. Pawar's statement indicated that though Patole resigned, it did not mean Congress candidate would be given the post.
NCP or Sena, too, can try for the same. Warpudkar is originally NCP worker. He left the party and joined Congress. Obviously, Pawar might not have inclination towards Warpudkar. According to a NCP leader, it may also indicate, Pawar may allow Congress to continue but not with Warpudkar. Amidst this dispute neither election was held nor anybody was appointed. According to an expert, in this unusual situation due to pandemic, everything can run without Speaker. Secondly, even if Speaker is not there, the machinery can be run with Deputy Speaker. But Speakers's post should not remain vacant for such a long time. The sources those keep all the records shared one information with 'The Hitavada' that such situation had arise around 1974 when Balasaheb Wankhede was Speaker and Pranlal Vora was Deputy Speaker. Both had resigned as they got ministerial berth. The charge of Speaker was given to Balasaheb Desai. But the present situation can't be matched with that of 1974. At least charge was given to somebody. Now Narhari Hirwal is Deputy Speaker who can look after as Speaker if past history is taken into account.