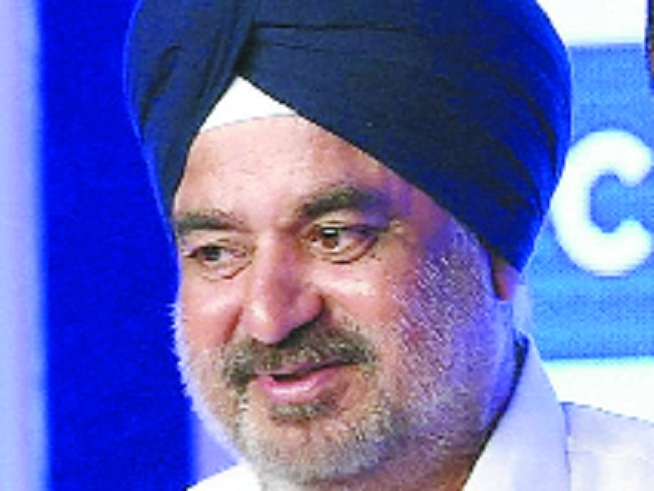 Balwinder Singh Sandhu
Principal Correspondent :
Grandmaster Sadhwani, pugilist Alfiya to be honoured
Former India cricketer and member of 1983 World Cup winning Indian team Balwinder Singh Sandhu will grace the Bankers' Sports Council's (BSC) Annual Awards Function. The 54th awards function will be held on October 17 at Navdrishti Hall, BRA Mundle High School, South Ambazari Road at 5 pm. Addressing a press conference, BSC President Ramesh Thakur said Sanjay Kumar, Director (Personnel), Western Coalfields Ltd Nagpur; Zonal Heads/Regional Heads of various banks will also grace the occassion. "Chess Grandmaster Raunak Sadhwani and Indian boxer Alfiya Pathan will be honoured with late VV Naik Trophy. Alfiya's NIS coach Ganesh Purohit will also be felicitated on the occasion," informed Thakur. Punyanagari sports reporter Amit Ramteke will be awarded with Jawaharlal Nehru Centenary Award while Alhad Gunjal will be honoured with the best sportsperson of inter-bank award (table tennis).
Vidarbha cricketer Athrava Taide will receive late RS Mudle memorial CK Nayudu trophy while Sunil Hande, Secretary, Nagpur District Volleyball Association, will get the outstanding sports organiser award. Transporter Pyare Khan, who has done exemplary services during COVID-19 pandemic and supplied oxygen cylinders to needy patients free of cost, will be rewarded with late GT Parande memorial Social Service Award. Others who will be honoured include Dronacharya and Arjuna award winner Vijay Munishwar, Rupa Seth, Archana Dhongde, Datta Harkare, Dr Vinki Rughwani, veteran badminton player Sharad Mahajan and chess player Mrunali Pande. In the team events, Bank of India cricket team, Combined Bankers, RBI 'A' volleyball team and others will be felicitated. Cricketers Vikrant Gonnade, Pratik Katarpawar, Parimal Hedau Ankit Vishwakarma, Sagar Rodi, Preshit Chitale, will also be rewarded during the function. Volleyball player Kapeesh Nahak, chess players Prashant Yashwantrao and Abhi Shivhare, paddlers Alhad Gunjal and Sachin Gour are the other award winners. Ravi Joshi, Chandrashekhar Karkar, Praful Nandedkar, Sharad Padhye, Rajesh Joshi, Tribhuwan Meshram, Rahul Deshpande, CD Manke and Mangesh Puranik were also present during the press conference.