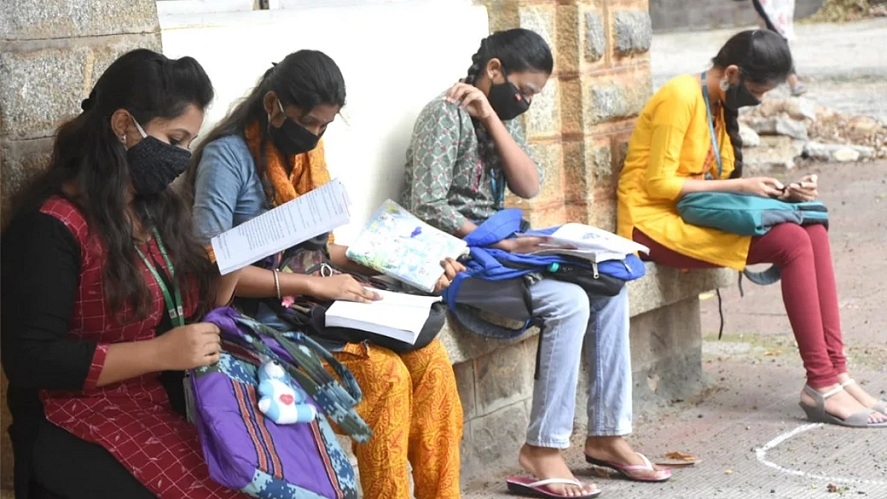 Principal Correspondent :
Students who have taken both doses of vaccine will be allowed to attend the college
Special vaccination campaign to be conducted at local level to get students vaccinated n Students below 18 years of age do not need to be vaccinated
Regular classes in all colleges affiliated to non-agricultural universities, reputed universities, self-financed universities will begin from October 20, 2021. It is a big respite not only to colleges but also to students as most students were fed up of taking on-line classes. Uday Samant, Higher and Technical Education Minister, announced on Wednesday that those who had taken both doses of COVID-19 vaccine, could attend the university and college in person. Co-ordinating with the local administration, a special campaign should be conducted to get the students, who have not been vaccinated with COVID-19, have their jab. Head/Principal of the college should initiate the vaccination drive and complete the vaccination with priority. University and college teachers and non-teaching staff should also be vaccinated as a matter of priority, Samant made it clear.
The Government Resolution issued by Higher and Technical Education Department says, universities should decide at their level in consultation with the local authorities whether to start classes of universities/colleges at full capacity or 50 per cent capacity. Considering the local prevalence of COVID-19 and local conditions, restricted area planning and availability of health infrastructure, the university and college should take appropriate decision at their level and provide detailed guidelines/standard operating procedure to the college. All non-agricultural universities and their affiliated colleges will be subject to the National Directive on Management of Covid-19, additional Instructions on workplaces, guidelines issued by the State Government from time to time, Standard Operating Procedure (SOP) and guidelines issued by the University Grants Commission from time to time.
Students who are unable to attend the actual college should be provided online facility. Samant further stated that universities and colleges must offer online classes for students, who are unable to attend physical classes from October 20. The Maharashtra Government has been easing Covid-related restrictions in a phased manner. The schools and junior colleges reopened from October 4 as per the Government directives as the vaccination drive in the State gained momentum.