Ensuring equitable vaccines for all must for global economic recovery: Nirmala tells G-20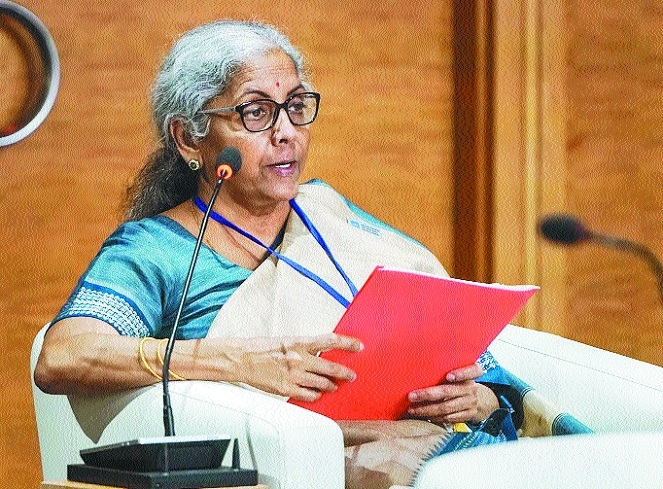 By Lalit K Jha :
WASHINGTON,
ENSURING equitable vaccines for all is a key to the global economic recovery but it faces a significant challenge, Union Finance Minister Nirmala Sitharaman told her G-20 counterparts on Wednesday In her remarks at the G20 Finance Ministers and Central Bank Governors Meeting, held on the sidelines of the Annual Meetings of the International Monetary Fund and the World Bank, Sitharaman said for the global economic recovery, it is essential to keep up the support, build resilience and enhance productivity and structural reforms. These "should be our policy goals," Sitharaman said at the in-person meeting of the Fourth G20 Finance Ministers and Central Bank Governors (FMCBG) under the Italian presidency. G-20 countries agreed to avoid any premature withdrawal of support measures while preserving financial stability and long-term fiscal sustainability besides safeguarding against downside risks and negative spillovers.
The meeting, the last one under the Italian Presidency, also saw discussions and agreements on various issues of global economic recovery, pandemic support to vulnerable countries, global health, climate action, international taxation and financial sector issues. Appreciating the G-20's role in rallying the pandemic response and supporting vulnerable countries through debt relief measures and the new SDR allocation, Sitharaman suggested focusing efforts on making the benefits reach the intended countries.