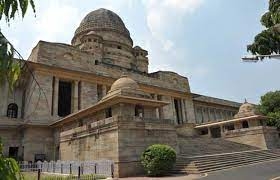 Year after year and even after specific directives of High Court, the situation on city roads continues to be a cause of agony for Nagpurians due to presence of potholes as civic body fails to cope up with task at hand. In fact, in one of its order on suo motu PIL, Nagpur Bench of Bombay High Court had even directed City Police to register offences against concerned persons in case those entrusted responsibility of maintenance of roads and repair of potholes are neglecting their duties.
Janmanch, a premier social organisation striving for delivery of services on part of Government machinery, has retrieved the HC order and wondered what steps did the city police take to fulfill its mandate. Rajiv Jagtap, President, Janmanch said that the HC's order was crystal clear that Nagpur Municipal Corporation (NMC) must carry out repair of potholes within a period of 10-days after receipt of complaints from vigilant citizens. The Court further directed, police to provide a dedicated WhatsApp number and advertise it for convenience of citizens to enable them to share location of place where potholes had formed. The police were told to forward the received complaint about pothole to NMC, which was to take corrective action within a period of three days.
Third and most important aspect of the order passed on October 16, 2019, by a division bench comprising Justice Z A Haq and Justice Pushpa V Ganediwala was direction to city police to
proceed with registration of offence if NMC failed to repair the potholes. For this, police were given three days to study and then register FIR against persons concerned.
Today, it's 2021, about two-years since the said order on a suo motu PIL as to potholes on city road, but there is nothing much to write about. In fact, present conditions of city roads resembles as if one is living in war torn country. Every other big road, be it that of NMC, of Public Works Department (PWD) or even National Highway Authority of India (NHAI) or Nagpur Improvement Trust (NIT) is filled with potholes. At many places, craters have formed on the city road making life hell for the citizens who are fed-up of inaction of Government authorities in even providing basic amenities, proper roads.
Such is the mess on ground that even city fathers stopped short of crying during the recent special general body meeting where they narrated the sorry state of roads in their respective constituencies. The women corporators said such is the ire of citizens that they are unable to even move around in their wards. Repeated pleas with civic authorities have failed to work and at places that were repaired potholes have reappeared leaving the citizens and even corporators frustrated.
Janmanch charged that nor the NMC nor the city police have done justice to HC's directives and failed the citizens. That time 9011387100, the WhatsApp no and email id
[email protected]
was to be publicized but was done in half hearted manner, claimed Jagtap. Hopefully atleast now the concerned agencies would do justice to cause of citizens and spare them the trouble of riding on roads that are not even fit for animals.