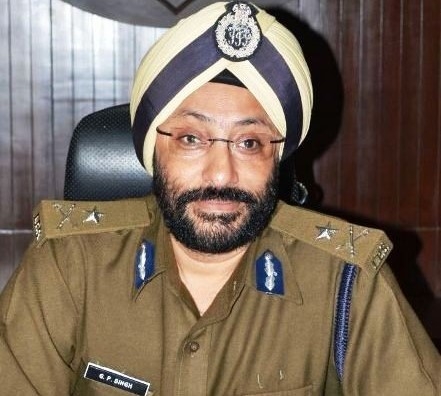 In a major setback to suspended IPS Gurjinder Pal Singh, Supreme Court on Friday refused to grant protection to the officer in a case filed against him under the Prevention of Corruption Act.
A bench comprising of the Chief Justice of India, Justice Surya Kant and Justice Hima Kohli, while observing that it did not wish to get into merits of the special leave petitions filed challenging the FIRs against Singh for offences of sedition and extortion and disposed the matter requesting the High Court to decide both pending cases within a period of 8 weeks. Till then, the protection granted by the Apex Court will continue.
In the case pertaining to FIR registered against him under the Prevention of Corruption Act, the bench while dismissing the plea has left it open for the petitioner to avail the remedies available under law.
The bench was hearing three special leave petitions filed by suspended IPS officer G P Singh challenging the Chhattisgarh High Court's order refusing to grant him interim relief and quash FIRs registered against him for separate offences including extortion, sedition and case under Prevention of Corruption Act.
Earlier, the bench had agreed to grant the suspended officer interim protection from arrest till 1 October 2021. The bench has directed G P Singh to participate in the inquiry or investigation and fully co-operate
with the investigating agency without fail.
It may be recalled that Headquarters Intelligence Unit (HIU) of ED Delhi has recently registered the ECIR under the provisions of Prevention of Money Launder Act, 2002 (PMLA) after which the SEOIACB authorities were also duly notified. Following the registration of ECIR, the ED has also appointed an Assistant Director ranked officer as Investigation Officer (IO) to initiate the probe.
It may be recalled that SEOIACB had registered an FIR against Singh, a 1994-batch IPS officer, under provisions of the Prevention of Corruption Act on June 29 after preliminary findings into complaints that he had allegedly amassed disproportionate assets.
Later, the anti-graft agency carried a three-day search at around 15 locations linked to the officer from July 1 to July 3 and claimed to have discovered movable and immovable assets worth around Rs 10 crore.
Based on the documents recovered during the raids, Raipur police also registered a case on charges of sedition and promoting enmity against Singh, who was suspended on July 5. Moreover, following the complaint of a businessman, an offence against IPS Singh was registered with Supela police station in Durg district under