MSEDCL caps cash payment for bills at Rs 5,000; urges customers to switch over to on-line mode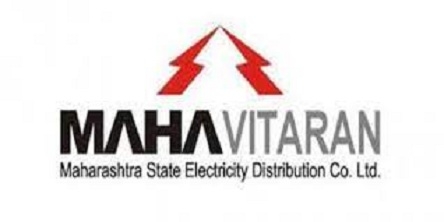 Staff Reporter :
To discourage cash transaction, Maharashtra State Electricity Distribution Company Limited (MSEDCL) has capped cash payment of power bills upto Rs 5,000 only from November 1 onwards. The rule is meant for all categories of customers and payments above the upper limit has to be made digitally. In fact, customers can use MSEDCL's mobile app as well as 'on-line' service available on the website www.mahadiscom.in to pay unlimited electricity bills anytime and anywhere. This service is besides being convenient and secure is being used by nearly 75 lakh MSEDCL customers every month. MSEDCL said the cap on cash payment is as per the orders of Maharashtra Electricity Regulatory Commission (MERC). Customers having trouble with on-line system can also pay their bill through cheque.
However, the company mentioned that if the check is cleared after the due date, customer will have to pay a late fee and if the check is dishonoured for any reason, Rs 750 for bank administration charges along with Rs 135 GST charges, total Rs. 885 would be recovered. MSEDCL mobile app allows customers to view current and past electricity bills, pay 'on-line' as well as view past receipts and details at their convenience and from anywhere Other services are available, including paying bills for multiple connections from a single account. Also, if payment is made through credit card, debit card, UPI, Bhim, internet banking, mobile wallet, mobile banking, a discount of 0.25 per cent (within the limit of Rs. 500) is being provided in the very next bill. All on-line payments are free, except for those made through credit cards. Paying electricity bills on-line is very safe the method is subject to the provisions of the Reserve Bank of India (RBI) Payments and Settlement Act, 2007. Also, after paying the electricity bill through 'on-line', the registered mobile number of the customer is acknowledged through 'SMS'.
Customers can contact MSEDCL via
[email protected]
if they have any complaints or doubts regarding payment of electricity bill. At present, 75 lakh MSEDCL customers are paying around Rs 1,400 crore in electricity bills on-line every month. Also if the electricity bill of low pressure industrial, commercial and domestic or society customers is more than Rs. 10,000, they can pay their electricity bill directly through RTGS or NEFT. For this, the bank account details of MSEDCL are being given on the electricity bills of these customers. MSEDCL has appealed to consumers to pay their electricity bills on-line instead of standing in line or getting in touch with other people during the COVID-19 epidemic.