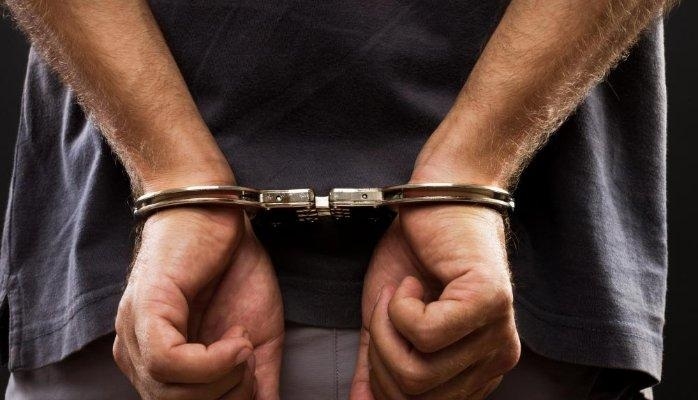 The Anti-Terrorism Squad (ATS) team from Uttar Pradesh (UP) on Friday arrested one Dheeraj Govind Jagtap (38), a resident of Patwari Colony in Waghapur area in city, from Kanpur in connection with religious conversion. On the basis of information of UP ATS team, Yavatmal ATS personnel conducted search at house of the accused in Waghapur. Only old father of the accused was present in the house when ATS team reached there and he had no information about his son. The arrest of Dheeraj has created sensation in the city. Notably, a few months ago, UP ATS had unearthed a huge racket involved in religious conversion.
It has been learnt that huge financial transactions were made for the purpose. Many from various cities of the country involved in the racket were arrested by the ATS. One Dr Faraz, a resident of Vasant Nagar in Pusad was arrested by the ATS Lucknow from Pusad some days back. During investigations, it was revealed that Dheeraj Jagtap used to work with Dr Faraz after which he was arrested from Kanpur on Friday. It has been learnt that Dheeraj was involved in financial dealings in the matter. Dheeraj, who had taken his education from Pusad had many acquaintances there. He worked as contractor in Yavatmal for many years. In between he married and has a daughter. One day, however, Dheeraj converted to another religion and left his home. No one knew anything about him. His wife waited for him for many days but later went to her parents' place along with their daughter.
Jagtap, close aide of four arrested earlier by UP ATS
Staff Reporter :
The Yavatmal man arrested by Uttar Pradesh (UP) police's Anti-Terrorism Squad (ATS) at Kanpur was 'very close' to three Nagpur persons and a Pusad doctor who were apprehended in July and August respectively this year. The five were together involved in Dawah (the act of inviting or calling people to embrace Islam) in Vidarbha region, claimed sources. A police official informed The Hitavada that the five were in contact with one another to carry out conversions. Dheeraj Jagtap, a resident of Yavatmal, was taken into custody by an ATS team in Kanpur on Friday. Earlier, Bhupriya Bando Devidas Mankar, a resident of Waigaon village in Chamorshi tehsil of Gadchiroli district; Prasad Rameshwar Kaware and Kausar Alam Shaukat Ali Khan from Kamble Plot, near Rahul Complex in Ganeshpeth police station area, were arrested by the UP ATS on July 17. Later, Dr Faraz Shah, a resident of Pusad, Yavatmal, was arrested on August 10. Sources said that Jagtap was well connected with Mankar, Kamble and Khan and involved in allegedly running an illegal conversion racket.
Jagtap has been involved in Dawah' since his conversion to Islam about 10 years ago, along with Kaware and others. Dr Faraz Shah and Jagtap were prominent members of Islamic Youth Federation while Kaware was helping Jagtap in preparation of bogus documents, informed sources, adding that Kaware was also instrumental in providing legal aid to converted persons. It may be mentioned here that the UP police had registered an FIR in Lucknow under the Prohibition of Unlawful Conversion of Religion Ordinance, 2020 on June 20 and had claimed that a nation-wide racket of religious conversions was busted. The UP's Prohibition of Unlawful Conversion of Religion Ordinance, 2020 prohibits unlawful religious conversions and nullifies marriages if they are carried out with the sole purpose of religious conversion. The law provides for imprisonment of upto 10 years and a maximum fine of Rs 50,000 under different categories.