Civic admn again seeks nod to Rs 78.65 crore water supply works; all eyes on ruling party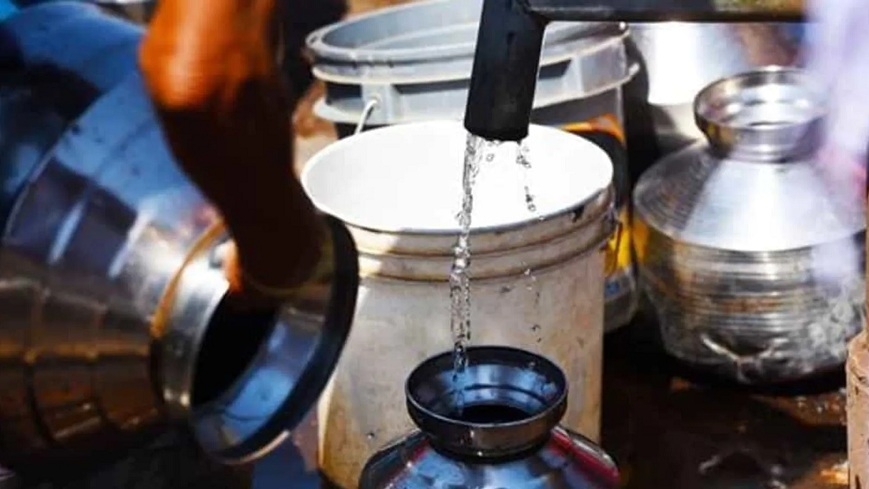 Staff Reporter :
Civic administration is again trying its luck for the nod from general body of Nagpur Municipal Corporation (NMC) for additional works worth Rs 78.65 crore to complete 24x7 water supply scheme in city even as ruling party differs on the quantum of outlay earmarked for the project. The Public Health Engineering Department (PHED) has worked out the cost of laying 125.5 km of pipelines in command area for enabling 24x7 water supply in city, a project that is yet to achieve finality even after 10 years.
The ruling party that dominates Nagpur Environment Service Limited (NESL), a subsidiary of NMC, had passed a resolution seeking approval for Rs 88.46 crore proposal excluding GST and escalation. But PHED is of view that 2019-20 rates of Maharashtra Jeevan Pradhikaran (MJP) should prevail and wants Orange City Water Private Limited (OCWFL), the private entity that is executing the 24x7 project and manages water supply on behalf of NMC, to accept. During previous meeting of the House, ruling Bharatiya Janata Party (BJP) has got the issue deferred and Mayor Dayashankar Tiwari later put it on hold saying corporators needs more information before accepting the proposal. Senior BJP leadership had pointed out anomaly in the proposal and sought its review from civic administration at the last meeting of the House. Now, PHE has again lobbed the ball in the general body's court and said in the larger public interest and to ensure streamlining of 24x7 drinking water supply the sanction to Rs 78.65 crore additional budget is absolutely necessary.
Similarly, PHE has also pointed out that despite Mayor's ruling not a single corporator has till date asked for any details about the works proposed for strengthening 24x7 project in the city. City fathers were to make written submission to Mayor seeking clarity on the said project. The project component also includes rehabilitation of 20 elevated reservoirs and maintenance of the water pipelines for a period of next 17 years after the work is completed. Further, there is work related to installation of EMF flow meters and improvement in power factor (Pench-I& III). PHE in the proposal said that after M/s Cowl refused to accept work on cost given by them it is decided to call tenders and former was directed to execute the project on basis of the lowest bid. About 30 command areas needs to be covered for ensuring 24x7 drinking water supply. The House approval is being sought to float national tenders for the Rs 78.65 crore and OCW be directed to agree for said work on the mentioned rate and prepared the new proposal accordingly.