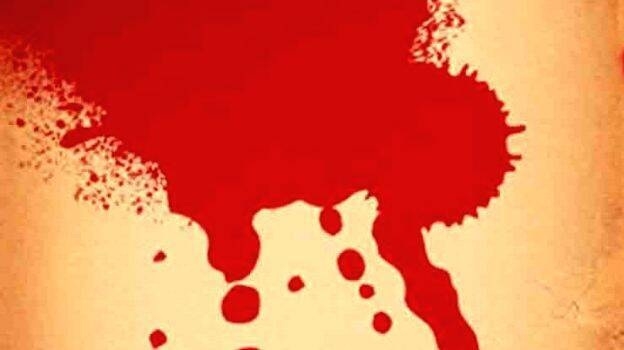 Staff Reporter :
Two cases of road rage arguments that turned violent were reported in Ganeshpeth and Kotwali area. Three persons were injured in the incidents and the police have arrested four accused in both cases so far. In the first case, two youths were beaten and stabbed by a history-sheeter and his juvenile accomplice in an incident of road rage, as an argument over brushing against the motorcycle of the accused, escalated near Ashirwad talkies on Saturday afternoon, Ganeshpeth police officials said. The police arrested Abhay Vinod Kamble (25), a resident of Dahikar Jhenda, a history-sheeter in a murder case and detained a juvenile. According to police, Shubham Adoram Verma (21) and his elder brother Jaishankar (28), both residents of Hudkeshwar, were walking through the area at 3.35 pm. They were going towards the auto-rickshaw stand, police said. Kamble and the juvenile were riding on a motorcycle. When their motorcycle brushed against the youths, Kamble got angered and picked a quarrel with them. When the argument escalated, the accused whisked out a knife and a rod and attacked the two. Verma brothers sustained grievous injuries in the attack and were admitted to a hospital.
The police have registered a case under Sections 324, 504, 506 and 34 of the Indian Penal Code. Further investigation is on. Another incident took place at Chitnavispura in Kotwali when two local youths attacked a bike-borne man with a stone following a quarrel that erupted over turning a motorcycle negligently, Kotwali police officials said. Sahil Parate (22), a resident of Gujri Chowk, Nikhil Chavan and one other were arrested by Kotwali police on Sunday on the basis of complaint lodged by Nitin Vinodsingh Parihar (32), a resident of Uday Nagar, Hudkeshwar. According to police, Parihar came to Chitnavispura on a motorcycle to drop off his friend on Saturday at 11 pm. His motorcycle had a close shave with the youths when he was taking a turn. The youths got irked and picked up a quarrel with Parihar. Later, the accused attacked him with stones. A case under Sections 325, 336 and 34 of the IPC was registered by Kotwali police against the youths.
Drunkards attack cop after ramming four-wheeler into traffic signal pole
Staff Reporter :
A rashly-driven four-wheeler rammed into a traffic signal pole at Tathagat Chowk in Kapil Nagar police station area on Saturday midnight. The car driver and his two accomplices attacked a policeman when he was initiating action for negligent driving against them, police officials said. The police have arrested Anshul Harish Sundrani (22), Rahul Harish Sundarani (27), both residents of Kushi Nagar, and Paras Narsh Chhuteja (32), a resident of Quetta Colony. The trio runs separate mobile phone shops in Sitabuldi area, police said. According to police, Anshul and Rahul were heading towards home after attending a party. One of them was driving the Ford SUV (MH-20/BN-3440). While passing through Tathagat Chowk, the driver lost control over the wheels and rammed it into a traffic signal pole at 12.20 am. Beat Marshal Amit Surjose, who was patrolling the area, noticed the accident and rushed to the spot. As the youths were driving the vehicle under the influence of liquor, Surjose asked them to come to the police station. The youths called their relative Paras Chhuteja and attacked the cop. The cop sustained injuries in the attack. A case under Sections 353, 294, 323, 504, 506 and 34 of the Indian Penal Code read was registered against the accused trio.