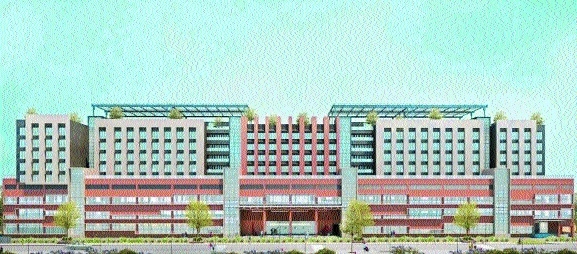 Principal Correspondent :
Dr Nitin Raut initiated the proposal
Maharashtra Cabinet has given approval to upgrade Dr Babasaheb Ambedkar Hospital at Indora to Super Speciality Institute of Medical Education and Reserch. The decision is the outcome of the initiative taken by Guardian Minister Dr Nitin Raut. Now, the hospital will have 615 beds. The hospital will be able to run the Post Graduate and Super speciality courses. The poor and needy of Vidarbha and Central India would be benefitted due to the advanced facilities to be installed here. Cabinet has also sanctioned the fund of Rs 1,165 crore. "During coronavirus pandemic the administration realised the scarcity of facility and specialist doctors. The upgradation of Indora's Dr Ambedkar Hospital will remove the lacuna. I have been trying for the upgradation of the hospital for the past some years and Mahavikas Aaghadi has responded to my efforts in a positive manner," expressed Dr Raut.
"Government Medical College and the superspeciality hospital is catering to the need of the people of this region to a large extent. But the healthcare facilities were not adequate. Considering that aspect I pursued the issue with the Governement to get the positive result," added Dr Raut. Dr Ambedkar Hospital will have departments like Nephrology, Cardiology, Urosurgery, Cardiac Surgery, Gastroenterology, Plastic Surgery, Surgical Gastroenterology, Urology and others. The proposed Post Graduate courses will include medicine, paediatrics, skin, psychiatry, radiodiagnosis, blood bank, Biochemistry, Pathology, microbiology, anaesthesia, orthopaedics, gynaecology and obstetrics, ENT, ophthalmology.