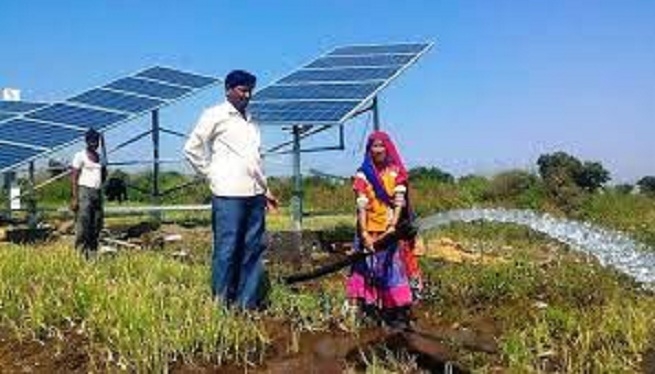 Staff Reporter :
Consumers are end losers as 500 MW Central subsidy held-up due to Energy Department's slackness
Solar subsidy of Central Government for 25 MW target allocated to Maharashtra still remains unutilised two-and-a-half years post its rollout. Disclosing this Maharashtra Solar Manufacturers Association (MASMA) said mishandling on part of Energy Department means people are denied benefit of fresh 500 MW subsidy. The mess is due to oversight by officials of Maharashtra State Electricity Distribution Company Limited (MSEDCL) as 26 approved vendors have failed to complete the allotted work. The neighbouring Gujarat State has surpassed Maharashtra in availing rooftop solar subsidy while State is struggling to cope with rising power demand. Every other day, State's Energy Department is warning of power shortfall but had the solar rooftop target tapped in totality, Maharashtra would have easily meet rising energy demand.
Amit Deotale, Director, MASMA, said, "When Expression of Interest for 25 MW was floated, senior officials were apprised about the difficult conditions that would render the policy un-implementable. Same is now crystal clear and in the name of extension, how long can the 26 contractors be given long rope to complete the target. Either MSEDCL should scrap the tender or take action against these 26 firms for failure to complete the stipulated work." Another Director, Saket Suri said, "One wonders why Energy Department left out Maharashtra Energy Development Agency (MEDA) from scope of 25 MW solar rooftop policy." Pankaj Khirwadkar said, "All other solar schemes have MEDA along with MSEDCL as implementation agency, only in household solar rooftop only later is not willing to cede space."
The subsidy of 500 MW that is at 30 per cent amounts to Rs 300 crore while for 25 only Rs 30 crore are available. The adamant stance of MSEDCL that summarily rejects applications not got through the select 26 firms is indicative of faulty implementation of solar rooftop schemes. Responding to a query, the MASMA office-bearers said, they had met Energy Minister Dr Nitin Raut on several occasions who directed setting up of a joint mechanism involving MSEDCL, MEDA and MASMA. But it seems officials of MSEDCL are not keen on obeying the orders of the Energy Minister, they alleged.