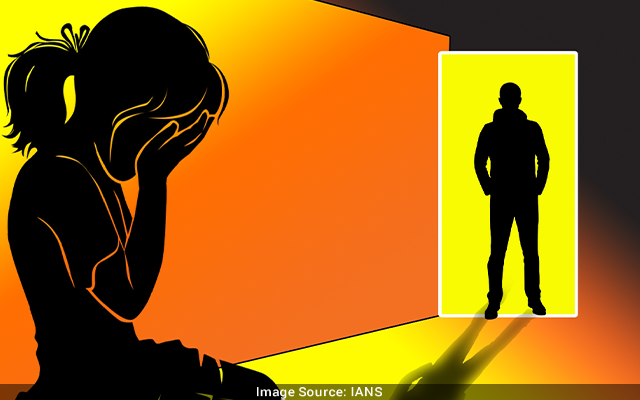 IN A shocking incident, a minor girl was gang-raped by seven men while her male friend was allegedly thrashed and looted by three of the culprits in MIDC area.
MIDC Police took four accused into custody and launched a manhunt for three other suspects after the 16-year-old victim lodged a complaint about the incident.
Prima facie, police said, the victim's male friend allegedly took money from other culprits to allow them to rape her.
The accused have been identified as Aakash Udaylal Bhandari (20), a resident of Ward No 5, Isasani; Sandeep Ashok Pandhare (30), a resident of Ward No 5, Rani Talao; Firoz Shaikh Shabbir Shaikh (24), a resident of Bhim Nagar; and Ajay Vishnudas Surankar (20), a resident of Panchasheel Nagar.
Preliminary investigations revealed that Aakash Bhandari had an affair with the girl. He took her to an isolated place near Madhav Nagari at Isasani. Between October 2, 2021 and October 7, 2021, Aakash Bhandari, Sandeep Pandhare, Firoz Shaikh and Ajay Surankar gang-raped her.
On October 7, the victim was sitting with Aakash at the same place. Three other men came. They thrashed Aakash and snatched his cellphone. They then gang-raped the girl turn-by-turn and also sodomised her before fleeing the spot.
The incident came to light when the victim narrated her ordeal to a social worker who immediately informed the police.
Staff from MIDC Police arrived and recorded the victim's statement. Cops took her for medical examination and arrested the four culprits.
During questioning by senior police officials, the accused quartet spilled the beans.
MIDC Police registered a case under Sections 376(2), 376(d), 372, 377, 392, 506, 323 and 34 of the Indian Penal Code, read with Sections 4 and 8 of Protection of Children from Sexual Offences Act and Sections 4 and 5 of Prevention of Immoral Trafficking Act against the culprits.
When contacted, a senior police officer told 'The Hitavada' that separate teams have been fanned out in search of three other suspects.
He expressed confidence that the police would soon nab the other culprits and put them behind bars.
Dehankar condemns the incident
STRONGLY condemning the gang-rape incident, Archana Dehankar, State BJP Secretary and former Mayor expressed concern over the deteriorating law and order situation in the Second Capital. She demanded immediate arrest of the three absconding culprits and stern action against all the accused persons in the case.