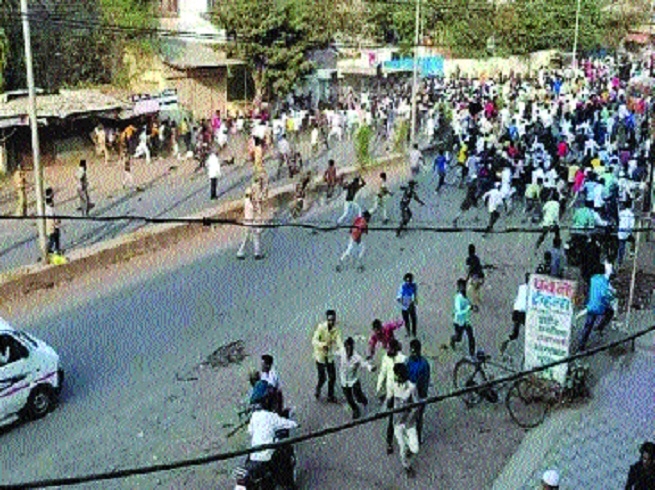 By Vijay Phanshikar :
The conspiracy is clear -- to create social divide, foment communal trouble -- by promoting utter falsehood about incidents that never happened. What kind of politics is this? What kind of social discourse do these people want to introduce? It is time we found answers to these disturbing questions and find effective response to demolish the falsehood that is being heaped on the larger society. There are multiple points of reference here: One is about what was reported to have happened in Tripura a few weeks ago -- demolition of mosques and attacks on innocent Muslims by Hindu crowds on rampage. Stories about such happenings -- that actually did not take place at all -- spread like wild fire in some parts of the country, and Maharashtra in particular. Violence broke loose in those places, and the cops found themselves on their patience's edge as violent mobs indulged in attacks, looting and arson. Within no time, the Government of Tripura made it clear that no untoward incidents targeting Muslims and their places of worship ever took place in that State. The Tripura Police also probed the origin of the wild rumours that created emotional disturbance among some sections of Muslim community.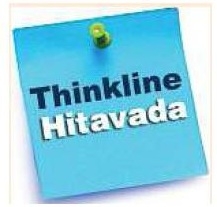 The Cyber Cell of the Tripura Police detected as many as 124 original social media posts that spread lies about attacks by Hindu crowds on mosques and members of the Muslim community in the State. The Tripura cops also traced the origin of the massive mischief to one American Muslim Council. But by the time facts emerged on the scene, a lot of damage had been done. Communal fires kept burning in several places across the country. Of course, the larger numbers of people from Muslim community realised the mischief and remained calm. Mischief? Yes, very much a well-planned, conspiratorial mischief! -- to spread communal hatred, to divide communities with falsehood as a tool. The other point to refer to is the dragging of the negative, political idea of Hindu terror and comparison of the Hindus with terror outfits like Islamic State and the cult of Boko Haram -- by none other than a former Union Minister and Congress leader Mr. Salman Khurshid in his latest book. And as if to support him, Congress leader Mr. Rahul Gandhi, made idiotic statements in a juvenile attempt to differentiate between Hindutva and Hinduism, the former indicating terror and communal hatred.
Though another Congress leader, Mr. Ghulam Nabi Azad denounced Mr. Salman Khurshid's statements, the mischief had caused sufficient damage, not to the cause of communal unity, but to the Congress party itself. And there is nobody who can explain why such message is being spread in the larger Indian society. Yet another point of reference here comes from the poll-bound Uttar Pradesh. One fine morning, Samajwadi Party leader Mr. Akhilesh Yadav rose from the wrong side of his bed and heaped praises on Pakistan-founder Barrister Mohammad Ali Jinnah. Not to be left behind in the race of appeasement, leader of another political outfit, Mr. Om Prakash Rajber, said that if India were to make Jinnah the first Prime Minister of India, the country would not have faced Partition. Utter nonsense. Deliberate nonsense! And by the very people who think that they are the promoters and protectors of democracy and secularism! What kind of appeasement is this? And to what purpose? These elements do not realise that they are only weakening the legendary Indian unity and eroding the Indian social fabric.
Does the average Muslim appreciate this? Not at all. He or she just hates it -- and so stays away from such cheapness, such vandalistic approach to public discourse. These are also the elements that indulge in describing the monumental Central Vista project as Prime Minister's mansion. They also still denounce the honourable Supreme Court for giving the Ayodhya verdict in favour of the Shri Ram Temple. And they also were there to oppose abrogation of Articles 370 and 35A of the Constitution from Kashmir. Their purpose is only one -- to oppose every good idea as a symbol of Hindu dominance. What nonsense! But is all this going to help them in elections? No, that, too, is not their purpose. They know that such ideas do not win elections for anybody. Then what? -- one may ask! Again, all they wish to achieve is to keep the larger Indian society disturbed all the time. That purpose, too, has failed consistently as larger society understands the reality as it is, and not what these elements are trying to paint. Now we know how stupidly anti-national some born idiots are. n