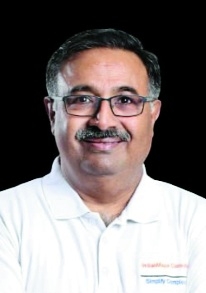 Business Bureau :
"THE aptitude to make decisions is a leadership trait. It portrays your ability to think objectively and relates concepts to the goals you're trying to reach. If you evaluate your strength, understand fears and enhance skill based people and machines then, you are likely to make better and best decisions for your company," said Dinesh Jain, Founder and CEO, Indian Maze Advisory. He was addressing the 'Wisdom Hour' organised by Vidarbha Management Association (VMA). He delivered an illustrative lecture over the topic 'The fine art of decision making'. "Your capacity to make a quick decision can help establish a strong bond with all employees that strengthen your company's culture," he added. While going deeper into topic, Jain said there are traps of decision making too. One has to stay alert from going over confident, loosing on trust factor, expecting much from others and ego of power.
These factors pull a person away from rational decision making and prove as hindrance in the decision making process. Another session was held on the topic importance of 'RFID in supply chain management' by Rakesh Andhare, Managing Director of Aarkay Techno Consultants Pvt Ltd. He helped the attendees understand the crucial factors related with the topic. Andhare said, Radio Frequency Identification (RFID) basically refers to wireless system that is comprised of two components tags and readers. RFID in the supply chain plays a major role in enhancing the visibility right from the point of manufacturing via supply chain. RFID has a major say when it comes to inventory management, warehouse management, and retail sector.
The utility that it can read multiple tags, it is faster than barcode, does not require scanner and is reusable within factory premises makes it promising for future, he added. VMA is based at Nagpur and meets every Sunday at 10.30 am. VMA is a non profit organisation and is currently in its 17th successful year of operation. On November 27, VMA will be doing a workshop on stocks and shares 'Zero to Hero' and the resource person is Bhushan Kanathe. For registration, interested persons can contact VMA Secretary on mobile no.: 7888029862.