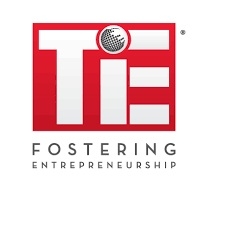 TiE Nagpur in collaboration with TiE Ahmedabad and TiE Coimbatore to host a session under 'Impact Speaker Series' on the topic 'Storytelling and Presentation Matters' on November 24 at 5:30 pm to 6:30 pm. Nitin Sachdeva, President of TiE Nagpur shared that 'Storytelling and Presentation Matters - The Art and Science of Pitching' session will give a broad overview of the fundraising ecosystem and pitch deck that will cover the aspects, such as design, storytelling and articulation along with the insights from the viewpoint of venture capitalists. The speaker, Pradeep Yuvaraj, chief storyteller and Managing Director of Prezantim, brings to the table his experience of having worked on pitch decks of 500+ startups globally. The session is complimentary for all.
For event registration link, interested may contact Nidhi Bawashe, Executive Director, TiE Nagpur at (Mobile: 9595568009) or
[email protected]
To become a member of TiE. interested may visit www.nagpur.tie.org/ join now. TiE is a nonprofit organisation devoted to entrepreneurs in all industries, at all stages, from incubation, throughout the entrepreneurial lifecycle. With a global reach and a local focus, the heart of TiE efforts lies in its five foundational programs, – Mentoring, Networking, Education, Funding, and Incubation. Several members have formed startups while at TiE, and are now charter members giving back to the community.