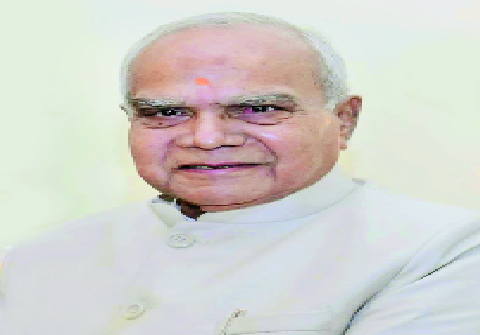 Governor of Punjab and Chandigarh Administrator Banwarilal Purohit will honour Ramesh Jaiswal of NECO Group; Gopal Agarwal of Sandesh Group; and Pyare Khan of Ashmi Group with 'CAMIT Shikhar Seva Samman' at the award distribution ceremony on November 6 at 12.05 pm. A award distribution ceremony, organised by Chamber of Associations of Maharashtra Industry & Trade (CAMIT) will be held at Chitnavis Center at Civil Lines, Nagpur.
CAMIT has constituted the awards to honour those who have done selfless service to the society and inspired many more citizens to render their services in situations of emergency and social crisis, said Dipen Agrawal, President - CAMIT.
During the second wave of Covid-19 pandemic, Ramesh Jaiswal had made available liquid oxygen from his steel plant at Siltara, Chhattisgarh free of cost for the treatment of corona patients. During the pandemic period, Pyare Khan had transported liquid oxygen from one city to another free of cost.Similarly, Gopal Agarwal through the R. Sandesh NGO, had distributed food grains, medicines and food packets to needy during the pandemic.