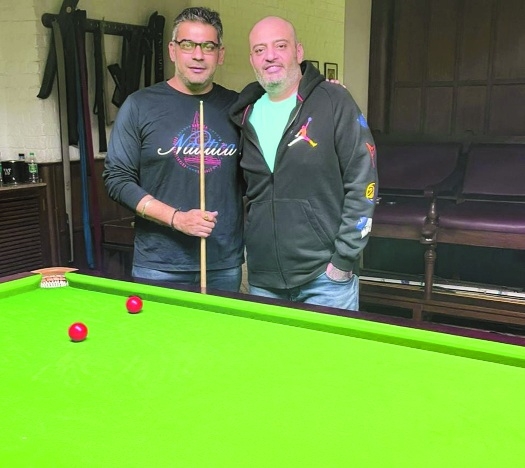 Jamashp Bapuna (R) and Akshay Khetrapal pose after winning their match against Mahesh Hirani and Sanjiv Arora.
Principal Correspondent :
Tushar Darda and Abhishek Mohta played brilliantly as they went on to beat the pair of Faiz Vali and Ajay Sharma 101-51 in the ongoing Late Shri Raibahadur Madhavlal Tulsidas Parikh Memorial Snicket Tournament being played at Gondwana Club on Wednesday evening. In another match, the pair of Jamashp Bapuna and Akshay Khetrapal beat Mahesh Hirani and Sanjiv Arora. Bapuna-Khetrapal scored 104 while Hirani and Arora managed to score 70 points thus losing the match by 34 points. Saurabh Rai and Saurabh Agrawal played brilliantly as they beat the pair of Jaidev Menon and Mihir Shah by 22 points.
Rai and Agrawal scored 60 points with the former scoring 25 and the latter 30. In reply, Memon managed to pot 15 while Shah got 20 thus scoring a combined points of 38. The pair of Yogesh Padole and Ashish Sharma was good enough to beat Parth Mujumdar and Siddharth Samuel by seven points. Padole and Sharma posted 62 points taking first strike. Mujumdar and Samuel were going well but lost concentration to lose the game by seven points. They scored 55 points.