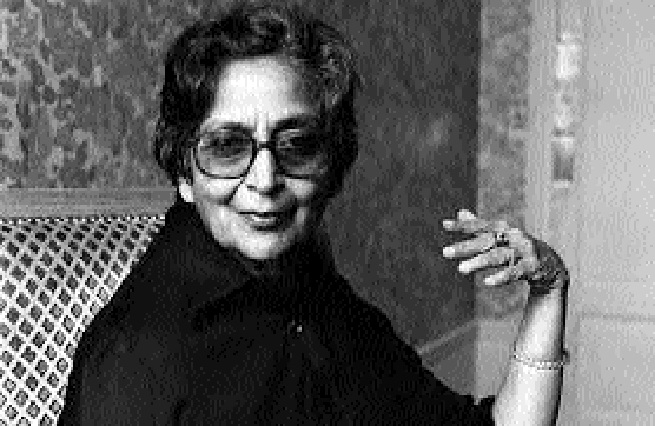 By Vijay Phanshikar :
"Peace is not just the absence of violence; peace is when the flowers bloom" - A translation of a line from a poem by the legendary Amrita Pritam
WHEN flowers bloom! When flowers bloom, they dispel gloom, into free air they zoom ...! The legendary Amrita Pritam visualises that moment -- of bloom, of birth of a flower, of how its petals flair, how they bend outward, how they consume energy in the surrounding, how they emit energy. But that is still only half the story. For, the blooming of flower into a full spread of petals, their complete opening, is not the moment of the flower's birth. The flower, actually, is born when the tender end of the branch breaks into a bud, that little receptacle that bears the future flower. It takes its own time to start cracking up, opening up.
That is also integral to the process of blooming of the flower. If someone cuts that little stem that bears the bud, the flower dies -- violence, so to say! The bud needs not just the absence of some cruel hand with a pair of scissors but also a pair of caring hands, so to say. When the bud is allowed to grow to its full size, then the flower is born. There, of course, are buds that never mature, and wilt before they start developing on their skins small cracks through the flower starts peeping out. That scope to the bud to grow and crack up is freedom that the flower needs finally to bloom. Start bursting loud and shrill crackers in the vicinity of flower beds in the garden, the buds would not emerge at all, and if they still do, then they may not open up into blooms. Freedom, thus, also means absence of anything that invades tranquility. Swatantryaveer Savarkar's famed poem Jayostute ... describes the blooming flowers in an altogether different manner. Interpreting what freedom may mean in a way, he says that freedom smiles itself out in the red-pink hue on the petals, and also expresses itself on the pink shade on women's cheeks.
Amrita Pritam is time and again seen seeking peace in which flowers bloom -- for her an ultimate emblem of freedom. But she goes many steps farther to state that mere absence of violence -- through a pair of scissors or a cruel hand that nips the bud before its cracks up into bloom -- does not mean peace. For, peace also means freedom to bloom, peace means a scope to open the petals fully. Peace, thus, means a blooming of the spirit, a blooming of the inner self that displays the joy of blossom in the bosom. When the flowers bloom, therefore, they spread bliss, they spread fragrance. And most importantly, they spread a sense of assurance that no matter what, one can bloom ensconced in the coveted peace.