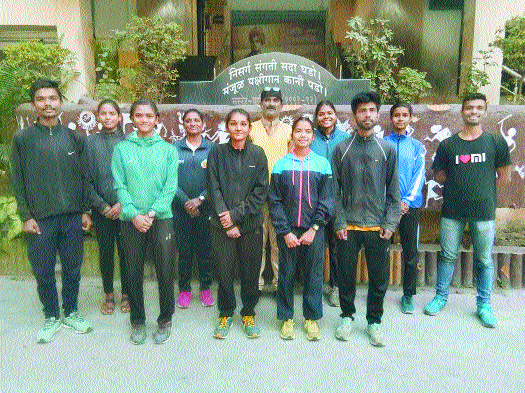 AS MANY as nine Nav Maharashtra Krida Mandal (NMKM) runners including five girls have been included in the Nagpur district squad for the State Cross Country event to be held at Sangli on December 26.
In the 10km race for men, Shubham Meshram and Shubham Babhore are participating. Gaurav Khodatkar and Nishal Rodge will take part in the Under-20 boys 8km run.
New to athletics, kho-kho player Monica Kullarkar will be competing in the Under-20 girls 6km race.
In the U-18 girls 4km category, Khelo India Centre's Mitali Bhoyar and Bhuvneshwari Masram will take part.
In the 2km in U-16 age group, Bhavyashree Mahalle and Aakanksha Saudiya will represent the district.
The runners train under, Vaishali Chatare, Jitendra Ghordadekar, Sayali Waghmare and Avanti Hatwar. Dadaoji Konddeo awardee Bhau Kane, Dhananjay Kane, Prashant Jagtap, Shirish Bhagat, Prashant Ulabhaje, Naresh Shelke, Dr Sharda Naidu and others congratulated the athletes and wished them good luck.