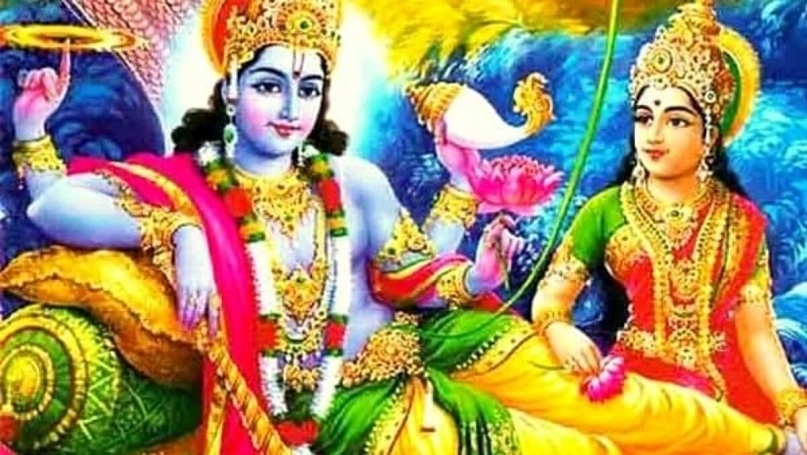 By Rajendra Diwe :
Parana Time - On Dec 31: 6.51 am to 9.01 am
On Parana Day Dwadashi end moment -10.39 am
Ekadashi Tithi begins at 4.12 pm on Dec 29.
Ekadashi Tithi ends at 1.40 pm on Dec 30
Lord Shri Krishna once said to Arjuna: "Oh best of the Bharata lineage, just as Lord Shesha is best among snakes, Garuda is best among birds, the Ashwamedh Yadnya is best among sacrifices, the Ganges is best among the rivers, Shri Vishnu is best among the demigods and the Brahmans are best among human beings; so, among all vows of austerity the day of Ekadashi is best." According to Hindu calendar, there are 24 ekadashis mentioned in 12 months very year from Chaitra to Falgun. Ekadashi is the 11th day observed in every Krishna and Shukla Paksha of these 12 months. Thus, total number of ekadashi observed in one year is 24. All these Ekadashis are having different named as per the results they give. For the devotees of International Society of Krishna Consciousness (ISKCON), Ekadashi Vrat is very important.
The devotees are celebrating Saphala Ekadashi on December 30. The Saphala Ekadashi has been started on December 29 at 4.12 pm and will end at 1.40 pm on December 30. However, the Ekadashi Vrat should be observed the whole day while the puja should be performed in the given mahurat. Saphala Ekadashi is one of the most pious and favorable fasting days for the devotees. It takes place in the 'Paush' month during the Krishna Paksha on the 11th day as per the Hindu calendar. The Saphala Ekadashi is also well known as 'Pausa Krishna Ekadashi' which usually falls in the months of January or December as per the Gregorian calendar. The term Saphala literally means to prosper, to succeed and to grow. Hence, it is highly beneficial to observe the fast of Ekadashi by the people who seek happiness and success in their lives.
Meaning of Saphala Ekadashi signifies the opening of the doors of good luck, fortune, wealth, prosperity, success, and growth. Saphala Ekadashi is celebrated with much zeal, enthusiasm, fervor and joy in almost all parts of the country. There are numerous events which take place and are organised in the temples of Lord Krishna. The vital significance of Saphala Ekadashi has been described and demonstrated as a verse between Lord Krishna and King Yudhisthira in the sacred 'Brahmanda Purana'. As per the mythological scriptures, it is believed that not even a total of 1000 Ashvamedha Yagas including 100 Rajasuya Yagas would bestow more benefits to the devotee than the one who observes a strict and sacred fast of Saphala Ekadashi.