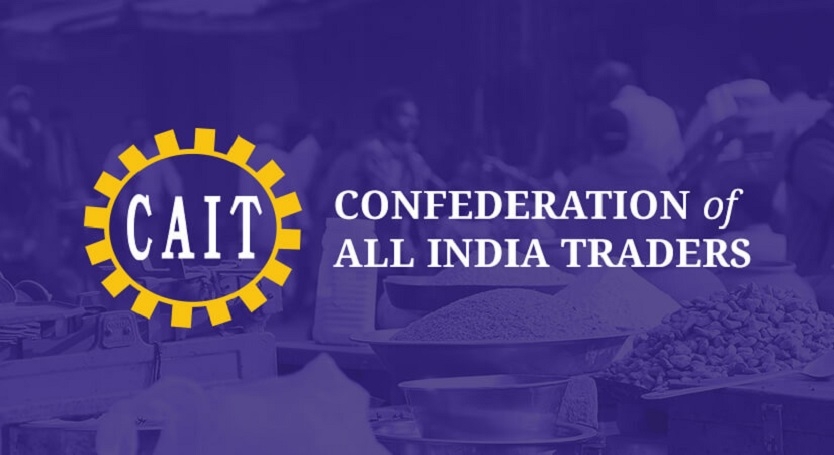 Business Bureau :
THE Confederation of All India Traders (CAIT) call for 'Bharat Vyapar Bandh' on February 26 against the current Goods and Services Tax (GST) system is gaining widespread support from trade organisations across the country. More than 40,000 trade organisations connected to CAIT have began a nationwide awakening programme among trading community about complicated provisions of current GST system. This was announced by CAIT on the last day of its three day national business conference underway at Nagpur from February 8 to 10. More than 200 trade leaders from all states and union territories are participating in the conference. CAIT National President B C Bhartia and Secretary General Praveen Khandelwal said that the 'Bharat Vyapar Bandh' announced by CAIT on February 26 is getting wide support from all over India.
The All India Transporters Welfare Association (AITWA), the largest organisation in the transport sector of the country, has announced 'Chakka Jam' throughout the country, supporting the Bharat Vyapar Bandh. The All India FMCG Distributors Association, an association of over 4 lakh distributors and more than 90 retailers in the country, has also announced their support for the Vyapar Bandh. The All India Jewellers and Goldsmith Federation, the country's jewelery trade organisation, the Federation of All India Aluminum Utensils Manufacturers have also supported the Bandh. Meetings of trade organisations have started in many states to make 'Bharat Vyapar Bandh' successful. Bhartia and Khandelwal said that on February 16, the district collectors of all the districts across the country will be given a memorandum by the local trade organisation addressing Prime Minister Narendra Modi to simplify the GST tax system.
Similarly, from February 14 to February 25, the trade associations across country will organise 'Traders March' in their local markets. Memorandum will be submitted to chief ministers, finance ministers and other people of all states in the country. Bhartia said that CAIT will also make all out efforts to reach out to national and state level organisations, tax practitioners, chartered accountants, tax advisors, company secretaries, small scale industries, petrol pumps, direct selling, women organisations, consumers, hawkers, film industry, food processing, mobile industries, service providers to seek their support for 'Bharat Vyapar Bandh'. Online vendors and all national and state level organisations related to trade will also be contacted and will be included in the Bandh.