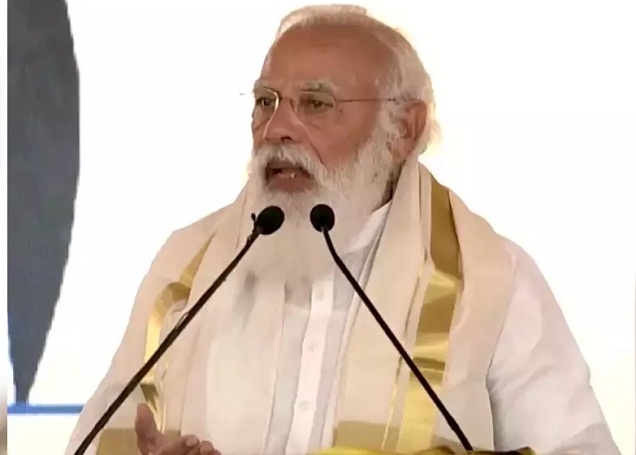 KOCHI :
PRIME Minister Narendra Modi on Sunday reached out to the Indian diaspora in the Gulf, particularly a large number of Keralites working there, saying the country is proud of them and assured them of his Government's full support. Referring to the plight of Indians who were languishing in jails in the Gulf countries, the Prime Minister, while addressing a programme after inaugurating various infrastructure projects here, said Governments of many Gulf nations have over the last few years released several such Indians after the intervention of his Government. "Our Government will always speak up for such people", Narendra Modi said.
The Prime Minister thanked the Governments of various Gulf nations for their sensitive approach on this subject. "The Gulf kingdoms responded to my personal appeals and took special care of our community", he said. Recalling his previous visits to the Gulf countries, including Saudi Arabia, Qatar, UAE and Bahrain, the Prime Minister said he had shared meals and interacted with them. Modi said India is proud of its diaspora in the Gulf.
PM dedicates to nation BPCL's petro-chem complex in Kerala: PRIME Minister Narendra Modi on Sunday dedicated to the nation a Rs 6,000 crore petrochemical complex of oil major Bharat Petroleum here and Ro-Ro vessels of Inland Waterways at Willingdon Islands, asserting these projects would energise India's growth trajectory. On a brief visit to Kerala, the Prime Minister also inaugurated the Cochin Port Trust's International Cruise Terminal and Cochin Shipyard's Vigyana Sagar, a campus for Marine Engineering Training Institute.