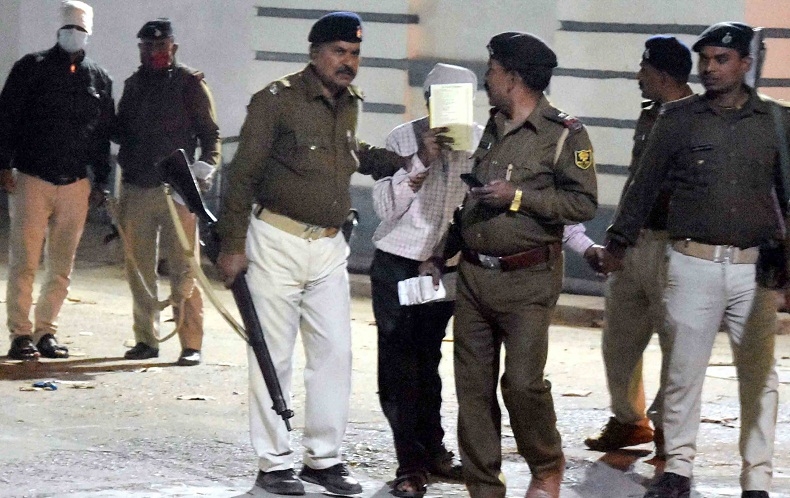 Police personnel take away school principal Arvind Kumar and teacher Abhishek Kumar after the verdict in Patna on Monday. (PTI)
PATNA :
THE owner-cum-principal of a private school here has been awarded death sentence by a court for raping an 11-year-old student who became pregnant and had to undergo an abortion. Although the girl survived, special POCSO judge Awadesh Kumar was of the view that the accused, Raj Singhania alias Arvind, was guilty of an offence that was "most heinous" and "rarest of rare", and hence deserved no leniency.
The court also slapped him with a fine of Rs one lakh and sentenced for life an accomplice Abhishek Kumar on whom a fine of Rs 50,000 was imposed. The matter had come to light in September, 2018 when the girl fell sick and was taken to a doctor who said she was pregnant. Upon being queried by her horrified parents, she disclosed that she was being subjected to sexual exploitation at the school, situated in Phulwari Sharif locality. An FIR was lodged at the Mahila police station and the girl was made to undergo abortion at a Government hospital.