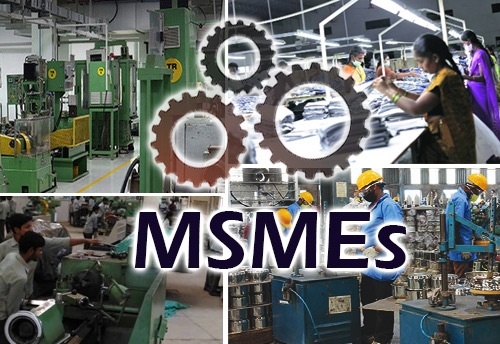 Business Bureau :
There seems to be no silver lining in the sky for micro small and medium enterprises (MSMEs) as resentment is brewing among them due to delayed payment from various contractors including public sector undertakings. "MSMEs always face a liquidity crunch, as they are mostly suppliers to Tier 1 category contractors. Tier 1 category contractors are mainly those who participate in public tenders floated to execute the turn key jobs or to carry out large scale infrastructural projects," said Mayank Shukla, Chairman of COSIA Vidarbha Chapter.
"These Tier 1 contractors in turn outsource their work to various small manufacturers and service contractors who fall under small or medium scale category, dealing in activities like engineering, casting, electrical, plastic, civil engineering or similar work. The financial liquidity of such small vendors is always at the mercy of large scale Tier 1 contractors. Financial institutions also do not support them as their receipts of payments are not secured," he said. Moreover, such small vendors are also required to fulfill all statutory compliances like payment to workers at minimum wages, their regular ESIC and PF payments, Professional Tax, GST payments and regular filing of returns. Nitin Lonkar, Past President of BMA said, receipt of payment within specified time line against services and goods supplied to customers by MSMEs is major cause of concern which is hindering their growth.
Though Government has put in place MSMED Act 2006 by virtue of which it is mandatory to pay the MSMEs within 45 days for the services and goods supplied by them. However, it is often seen that they are seldom paid within this time frame of 45 days. "They have to put several reminders, make personal visits and literally fold their hands to their customers to clear their pending bills. Delayed payment is squeezing the profit margin of micro small and medium enterprises," he said.
'Increase scope of Facilitation Council' CA Julfesh Shah said that the problem of delayed payments as contained in the MSMED Act 2006 is persisting since long and is one of the hindrances in the growth of MSME sector. All State Governments are directed to establish Micro & Small Enterprises Facilitation Council (MSEFC) for early settlement of disputes on getting references/filing on delayed payments. However, the scope of the Facilitation Council is limited to settle the disputes of delayed payments MSMEs only, medium category units are not covered. "We have discussed the matter with MSME Secretary and Union MSME Minister Nitin Gadkari. They have assured to bring necessary amendments. All three categories i.e. micro, small and medium units should become eligible under MSME Samadhan Scheme, he said. In Nagpur Zone, over 2,000 cases of delayed payment have been filed and the Council headed by Joint Director of Industries, Nagpur, is sitting every week for settling the cases as per the norms. Also conciliation meeting is held every week by General Manager of DIC, Nagpur to seek possibility of mutual settlement between the two parties for delayed payment case, Shah said.