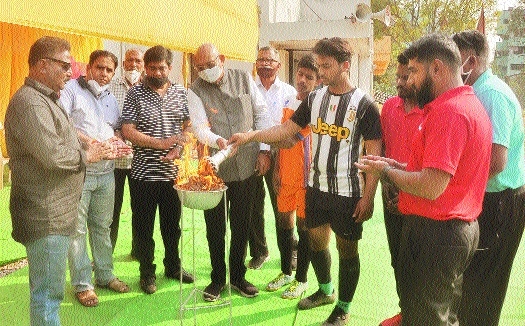 Guests lighting flame to mark opening. (Pic by Anil Futane)
POLICE Boys pipped Dinanath Hockey Academy in the Dada Mitra Memorial Hockey Tournament that got under way at VHA ground on Sunday. In the tournament opener, Police Boys and Dinanath played a goalless draw. In the ensuing tie-breaker, both teams matched each other scoring three goal. In the sudden death, Shaikh Naved scored for the winners to seals the issue.
At the outset, the event was inaugurated by ex-MLA Sudhakar Deshmukh. Chandana Mitra, TN Sidhra and other dignitaries were present on the occasion. On Monday: Eram Club vs SoS 2 pm; MOIL XI vs Kamptee United 3 pm.