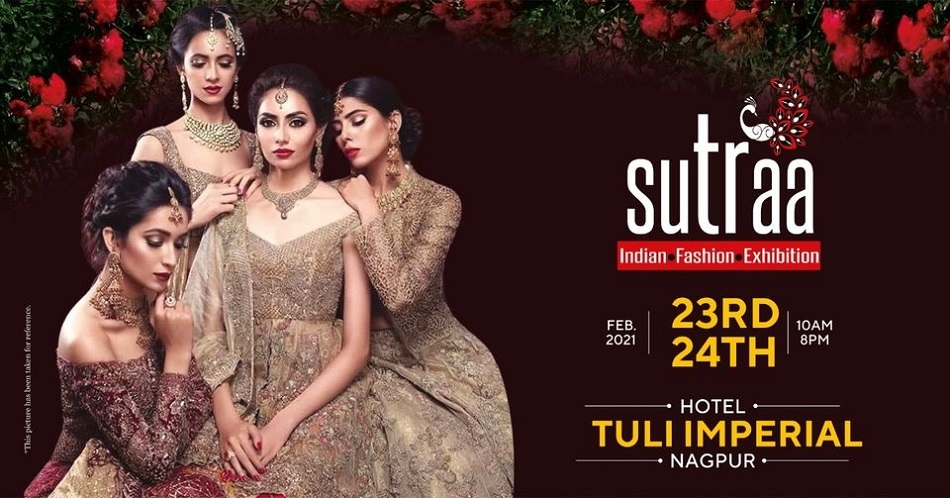 Business Bureau :
SUTRAA is coming up with its special edition 'Spring and Summer Edit' in the city at Tuli Imperial Hotel for two days - February 23 and 24. The expo of fashion and lifesytle products is specially curated for the festive indulgence. SUTRAA has brought over 60 designers, best in their respective products, will display their pleasing collection under one roof. SUTRAA exemplifies the term minimalistic opulence in its true sense, wherein the brand retains the essence of handwoven fabric, thus giving them sustainability whilst creating modern silhouettes that give a language of elegance to a garment in which modernity romance tradition.
From billowing maxis to elegant midis, from feminine silhouettes to flirtatious minis, from laid back style to gorgeous evening wear, customer's hunt for that perfect dress ends right at Sutraa. One may find the classic LBDs, the party essentials, the dream date looks, the comfort dressing requisites, the work appropriates and everything in between all in one place from renowned designers all over the country.
Sutraa aims in promoting fashion throughout all the b-cities after accomplishing ourselves in the potential places like Lucknow, Nagpur, Ranchi, Hyderabad, Indore, Raipur, Guwahati, Patna, Bhubanewar, Bangalore, Kanpur, Ahmedabad, Surat, etc. and succeeding in over 300 shows all over India. The organisers are committed to take all safety measures to control navel corona virus.