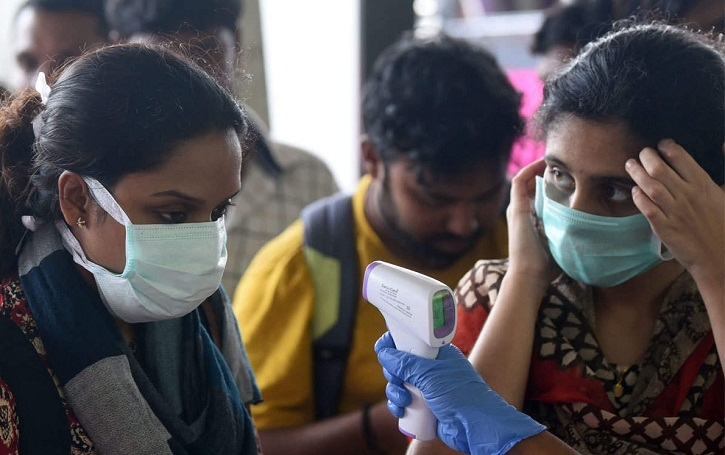 NEW DELHI :
INDIA has registered a record in the number of COVID-19 cumulative tests, with over 21.15 crore samples tested, the Union Health Ministry said on Monday. The country's national positivity rate is pegged at 5.20 per cent. Progressive countrywide expansion in testing infrastructure has played a crucial role in the steep rise of testing numbers, the Ministry underlined. With 2393 testing labs in the country including 1,220 Government laboratories and 1,173 private laboratories, the daily testing capacity has got a substantial boost. "India's cumulative national positivity rate is presently pegged at 5.20 per cent," the Ministry said.
A total of 6,20,216 tests were conducted in a span of 24 hours. "The number of beneficiaries being tested per million every day has shown a consistent and progressive increase. India's tests per million stand at 1,53,298.4 as on date," the Ministry highlighted. Till February 22, the COVID-19 vaccination coverage was 1,11,16,854 through 2,32,317 sessions, as per the provisional report.
These include 63,97,849 health care workers (HCWs 1st dose), 9,67,852 HCWs (2nd dose) and 37,51,153 frontline workers (FLW 1st dose). India's total tally of COVID-19 cases surpassed 1.10 crore with 14,199 new infections being reported in a day, while active cases registered an increase for the fifth consecutive day, according to the Union Health Ministry data updated on Monday The total coronavirus cases have increased to 1,10,05,850, while the death toll increased to 1,56,385 with 83 daily new fatalities, the data updated at 8 am showed.