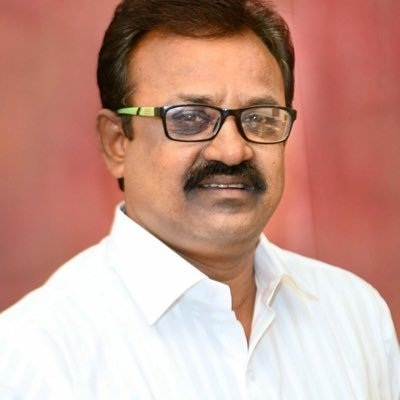 Staff Reporter :
Eight new members were nominated to Standing Committee of Nagpur Municipal Corporation (NMC) during the special meeting held on Monday. Bharatiya Janata Party (BJP) has nominated Prakash Bhoyar as next Chairperson of Standing Committee and his name would be ratified during next week's meeting. He represents Prabhag 36-D in the NMC's House. On behalf of BJP, Sandip Jadhav, Ruling Party Leader, submitted names of Prakash Bhoyar, Sanjay Balpande, Sushma Chaudhary, Pragati Patil, Bharti Bunde to replace the equal number of corporators whose one year tenure was completed.
Congress Leader of Opposition Tanaji Wanve forwarded names of Neha Rakesh Nikose and Manoj Gawande for filling-up party's quota of two members while Bahujan Samaj Party (BSP) Group Leader Vaishali Narnaware nominated Narendra Walde. The names were submitted in sealed envelop and later they were read by Ranjana Lade, Secretary, NMC. Later Jadhav interacting with newspersons said that BJP has decided to nominate further seven corporators on Standing Committee and they are Sumedha Deshpande, Varsha Thakre, Vanita Dandekar, Swati Akhatkar, Rupali Thakur, Vandana Bhure and Jayshree Larokar. The names of the members of ten special committees of Nagpur Municipal Corporation were announced by Mayor Dayashankar Tiwari.
The Mayor directed the NMC's Secretariat to hold the election of the Chairpersons of Special Committees plus Standing Committee before March 1. Jadhav also announced Chairpersons of NMC's special committee wherein Dilip Dive and Mahendra Dhanvijay were retained on Education and e Tax Collection and Taxation Committee. Similarly, Pramod Tabhane is continued with Sports Committee, Divya Dhurde with Women and Child Welfare Committee. Rajendra Sonkusare would head Civil Works Committee, Sandeep Gavai would take-over as Chairperson, Water Supply Committee, Adv. Meenakshi Telgote, Legal Committee, Deepak Chaudhary, Fire and Electricity Committee, Kanta Rarokar, Weaker Section Committee, Harish Dikondawar, Slum Elimination Committee, and Sanjay Mahajan, Medical Services and Health Committee.