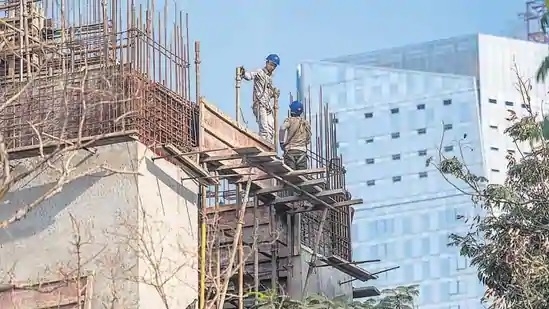 Business Bureau ;
A 'K-shaped recovery' is underway in the realty sector, where access to credit and demand consolidation has helped large players grow handsomely even as their smaller sized rivals struggle, a report said on Monday. The smaller sized real estate companies' woes will "weigh heavily" on the sector as a whole, domestic rating agency Icra said in its report, adding such players hold an 80 per cent market share.
The agency said the top-10 listed companies witnessed a 61 per cent growth in the December quarter, even as the broader market remained 24 per cent below the pre-COVID levels. A 'K-shaped recovery' is representative of inherent inequalities, where the rich get richer, even as the marginalised slide down. The phrase has been used a lot by observers in the aftermath of the pandemic, which has hurt the most for the poor and migrant populations.
"Residential real estate is witnessing a K-shaped recovery on account of accelerated consolidation," the agency said, pointing out that the large, listed players almost doubled their market share in the current year to above 21 per cent in the first nine months of the financial year 2021 (FY21) as against the financial year 2020 (FY20). In terms of launches as well, the market share of large developers has increased from 11 per cent in FY20 to 22 per cent in the first nine months of FY21, it said, Home-buyers had been leaning towards developers with an established track record of on-time and quality project completion even prior to the onset of the pandemic.