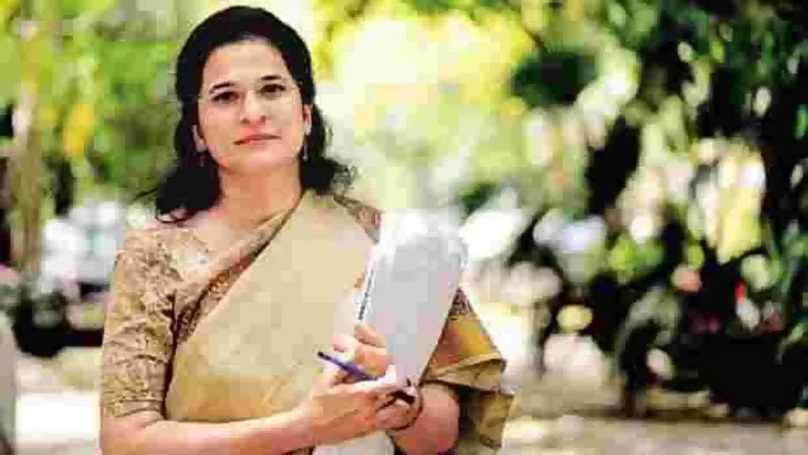 WASHINGTON ;
ANJALI Bharadwaj, an Indian social activist working on issues of transparency and accountability, is one of the 12 "courageous" individuals named by the Biden administration for the newly-instituted International Anti-Corruption Champions Award. According to the State Department, Bhardwaj, 48, has served as an active member of the Right to Information Movement in India for over two decades. "The Biden administration recognises that we will only be successful in combating these issues by working in concert with committed partners, including courageous individuals who champion anti-corruption efforts and countries working to fulfil their commitments to international anti-corruption standards," US Secretary of State Tony Blinken said on Tuesday.
"For that reason, I am announcing a new International Anti-Corruption Champions Award, recognising individuals who have worked tirelessly, often in the face of adversity, to defend transparency, combat corruption, and ensure accountability in their own countries," he said. In addition to Bharadwaj, the other honourees are: Ardian Dvorani of Albania, Diana Salazar of Ecuador, Sophia Pretrick of Micronesia, Juan Francisco Sandoval Alfaro of Guatemala, Ibrahima Kalil Gueye of Guinea, Dhuha A Mohammed of Iraq, Bolot Temirov of Kyrgyz Republic, Mustafa Abdullah Sanalla of Libya, Victor Sotto of The Philippines, Francis Ben Kaifala of Sierra Leone, and Ruslan Ryaboshapka of Ukraine.
"They inspire us and so many of their counterparts pursuing these ideals around the world. The United States enforces one of the most robust anti-corruption frameworks in the world," Blinken said. The US, he said, was the first to criminalise foreign bribery and, in partnership with foreign counterparts, has recovered and returned more than USD 1 billion in stolen public assets in the past two years alone.