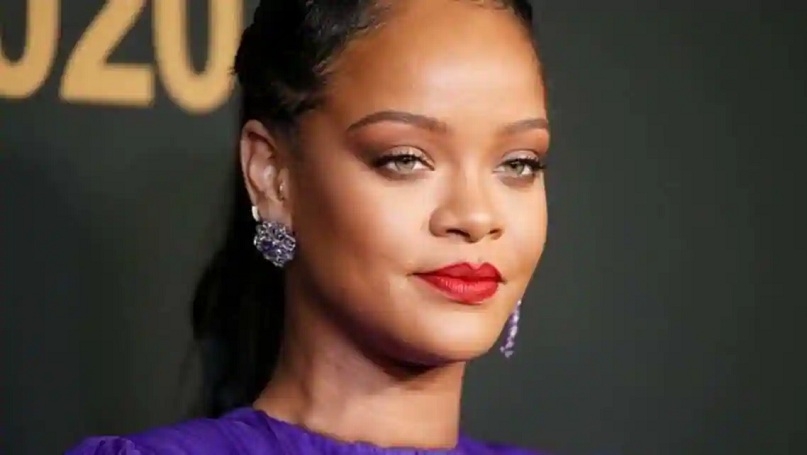 NEW DELHI :
INDIA on Wednesday slammed the remarks made by American singer Rihanna and other celebrities and activists on farmer protests, saying the facts on the issue must be ascertained before rushing to comment on it, and asserted that the "temptation" of sensationalist social media hashtags and views is "neither accurate nor responsible". The strong reaction by the Ministry of External Affairs came after Rihanna, Swedish climate activist Greta Thunberg, American actress Amanda Cerni, US Vice President Kamala Harris' niece Meena Harris and several other prominent people took to Twitter to lent their voices to the months-long farmer protests against three newly-enacted farm laws.
The MEA also said that some "vested interest groups" are trying to enforce their agenda on the protests and that a very small section of farmers in parts of the country have some reservations about the farm reforms which were passed by the Parliament after a full debate and discussion. "Before rushing to comment on such matters, we would urge that the facts be ascertained, and a proper understanding of the issues at hand be undertaken," the MEA said. "Yet, it is unfortunate to see vested interest groups trying to enforce their agenda on these protests, and derail them. This was egregiously witnessed on January 26, India's Republic Day. A cherished national commemoration, the anniversary of the inauguration of the Constitution of India, was besmirched, and violence and vandalism took place in the Indian capital," the Ministry said. The Ministry said, "these reforms give expanded market access and provided greater flexibility to farmers. They also pave the way for economically and ecologically sustainable farming." Pop singer Rihanna on Tuesday night had tweeted: "Why aren't we talking about this?! #FarmersProtest."
The pop star also shared a news article highlighting the Centre's crackdown on the farmers by cutting off Internet services in many regions. Later Thunberg had tweeted, "We stand in solidarity with the #FarmersProtest in India." She tagged a CNN news report headlined: "India cuts Internet around New Delhi as protesting farmers clash with police." Meena Harris, an American lawyer who is the niece of Kamala Harris, had said: "It's no coincidence that the world's oldest democracy was attacked not even a month ago, and as we speak, the most populous democracy is under assault." "This is related. We ALL should be outraged by India's Internet shutdowns and paramilitary violence against farmer protesters," Meena Harris tweeted.
Wary of false propaganda against India: Bollywood to citizens: BOLLYWOOD stars Akshay Kumar, Ajay Devgn, filmmaker Karan Johar and Suniel Shetty on Wednesday said that citizens should focus on the Government's efforts to resolve the ongoing farmer crisis rather than paying attention to "half truths" and those "creating differences." Their comments came after the Ministry of External Affairs reacted sharply to comments by international pop star Rihanna, teen climate activist Greta Thunberg. Sharing the MEA statement on Twitter, Akshay said that the efforts by the Government to solve the issue are "evident". "Farmers constitute an extremely important part of our country. And the efforts being undertaken to resolve their issues are evident. Let's support an amicable resolution, rather than paying attention to anyone creating differences. #IndiaTogether #IndiaAgainstPropaganda," Kumar wrote.
Devgn urged the people to be wary of "false propaganda against India or Indian policies". "Don't fall for any false propaganda against India or Indian policies. Its important to stand united at this hour w/o any infighting #IndiaTogether #IndiaAgainstPropaganda" he posted. Johar said, the country shouldn't let "anyone divide us". "We live in turbulent times and the need of the hour is prudence and patience at every turn. Let us together, make every effort we can to find solutions that work for everyone—our farmers are the backbone of India. Let us not let anyone divide us. #IndiaTogether" he said.