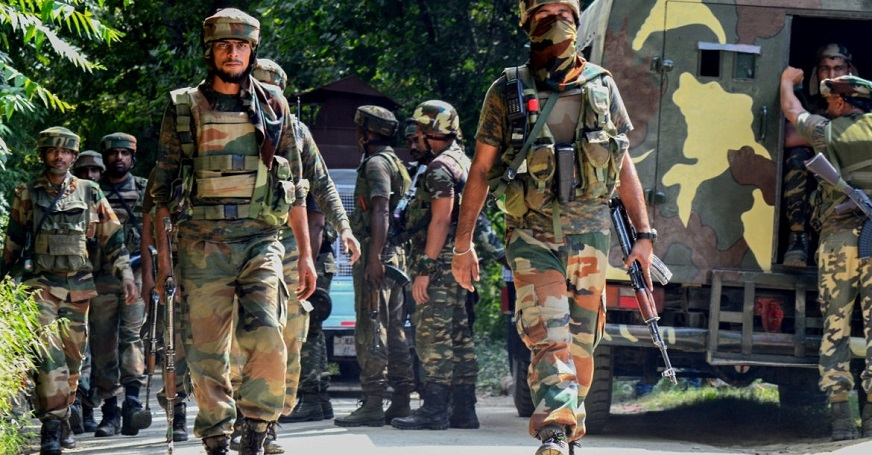 By Kartik Lokhande :
Come February 5 every year and some motivated elements start toeing the Pakistani line on Kashmir issue, on social media platforms. They reflect what Pakistan has been actively encouraging through rallies, seminars, and symposiums within Pakistan -- 'observe Kashmir Solidarity Day'. India has been aware of this and successfully thwarting such efforts in the war of perceptions.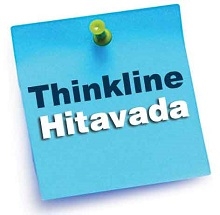 However, time has come to counter Pakistan's malicious attempt with a counter-measure like observing February 5 as 'Anti-Militancy Day' in India to expose the failed and terrorism-sponsoring state of Pakistan. For those not aware of the 'significance' of February 5, Pakistan has been observing 'Kashmir Solidarity Day' since 1990 (though some of the Kashmiri secessionists claim that it has been observing the day since pre-Independence period) to 'pay homage to Kashmiris who died in quest of secession of Kashmir from India'. Several rallies are organised, seminars and symposiums are held in Pakistan on this day, and the issue of Kashmir is raised with a visible tilt in favour of Pakistan and to paint India as 'aggressor'. But, for India, this day is more important than merely Pakistan engaging in war of perceptions over Kashmir issue. For, it was on this day decades ago that Pakistan-backed terrorists started their brutal and violent activities in Kashmir Valley.
There is another dimension too. It was on February 5, 1984 that the Kashmiri terrorist front that identified itself as Kashmir Liberation Army had killed the Indian diplomat Ravindra Mhatre posted at Birmingham, United Kingdom. He was kidnapped on February 3, 1984 after he left the office and was on way to catch a bus to reach home. After sending out messages to International news agencies and also to Jammu and Kashmir Liberation Front, the terrorists of Kashmir Liberation Army killed Mhatre.
The terrorists had demanded release of Maqbool Butt. Within days of Mhatre's killing by Kashmiri terrorists, India rejected Butt's mercy petition and he was hanged on February 11. It is a few years after these turn of events when terrorism started destroying the beautiful Kashmir Valley that Pakistan started observing 'Kashmir Solidarity Day' on February 5 every year. It is nothing but an effort of successive Governments of Pakistan to brainwash the younger generation. Apart from Pakistani establishment, some of the Indian activists too actively toe Pakistan's line on Kashmir on this day. Surprisingly, these motivated elements do not dare to ask Pakistan as to why does it sponsor terrorism in India and why does it harbour terror-accused on its soil. Also, when they peddle their one-sided narrative on human rights, they conveniently ignore the plight of Kashmiri residents in the Pakistan-occupied Kashmir (POK). They conveniently hide the brutal human rights abuses against Kashmiris in POK.
They conveniently keep mum on protests against Pakistan Government in POK, demanding reunion with India. They conveniently forget to advise Pakistan to set its own house in order on economy, home-grown extremism, employment, development, stability fronts. But, they do not do it. An article in the The News, Pakistan published on February 5, 2017, makes the Pakistani intentions clear. It quoted a 'Kashmiri journalist' Gowhar Gilani as quoting a 'leading columnist' Ajazul Haque as saying, "February 5 symbolises Pakistan's deep-rooted relationship with Kashmir. Every year, this day revives the cultural, religious and the geographical proximity the valley enjoys with Pakistan. The pro-Pakistan sentiment in Kashmir is neither dead nor diminished, it's suppressed and the reasons are rooted in the conditions we are going through since the 1990." The article went on to suggest that the Pakistani young generation 'should be educated' about the importance of the Kashmir Day.
"On this day, all schools should remain open and school children should be taught that Kashmiris have been struggling hard to get their right to self-determination," it added. But, none of the so-called activists see this clear peddling of Pakistani agenda in the name of Kashmiri cause. As far as situation within Pakistan is concerned, it is very volatile and indicates that Pakistan is deteriorating into a failed State on all fronts. The effort of Pakistani establishment to arouse sentiments of average Pakistanis in its favour in the name of 'Kashmir Solidarity' has started failing. A few years ago, The Dawn (Pakistan) conducted a poll in Karachi. As the poll results showed, as many as 83.18 per cent of respondents who were mostly average Pakistanis (not the elitist activists and establishment cronies) replied 'No' to the question "Do you believe in observing Kashmir Day?"
The average Pakistanis wanted their Government to focus on issues that affected the citizens in day-to-day life - livelihood security, employment, women safety etc. However, the social media champions who trumpet themselves as activists fail to see this and they just toe the Pakistani line and create hashtags to observe 'Kashmir Solidarity Day'. When a journalist had asked a question in this regard to Syed Akbaruddin, Official Spokesperson of Ministry of External Affairs (India) on February 5, 2015, he had given a very meaningful reply, "We are aware that multiplicity of activities are being undertaken today in Pakistan by their leaders and by unsavoury elements who are wanted elsewhere. Our view is that Pakistan's self-destructive and futile quest for territorial aggrandisement in Jammu and Kashmir is well-known to us.
Let me repeat for you that the entire State of Jammu and Kashmir is and will always remain an integral part of the Indian Union. It is, therefore, high time for Pakistan to start paying attention to all the problems that afflict them rather than covet what is not theirs and never will be." However, given the malicious attempts by motivated elements on social media platforms and 'seminar circuit', it is time for India to expose the sinister designs. It needs to counter Pakistan ploy by condemning 'Kashmir Solidarity Day' observed by Pakistan, and by observing 'Anti-Militancy Day' on February 5 and expose Pakistan and its cronies. Also, it needs to tell the people tales of valour of those who made the supreme sacrifice fighting the terrorists in Kashmir Valley over the years. It needs to tell the tale of Ravindra Mhatre, who was killed by Kashmiri terrorists on foreign soil. All this must be done while continuing the current focus on creating conducive atmosphere for development of Jammu and Kashmir, and Ladakh. Time has come to give February 5 a new significance in India!