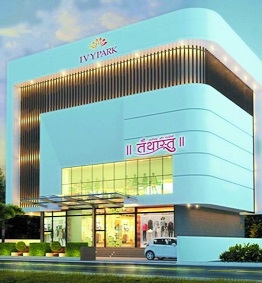 Business Bureau :
Nagpur's most trusted brand 'Shubhamangalam DP', an exclusive showroom for shalus and silk sarees alongside a wide range of Indo-Western, dress material, evening gown, designer suits, kurtis and ghagra choli collection, is celebrating fashion with #insta. A new come back with a more unique and exclusive collection of Indian traditional and designer wear for women. The shop is leaving no measures to attract its customers this wedding season with its new campaign by giving its customer the chance to get featured in their campaign.
To #shopwithshreetathastu must be the all-time favorite hashtag word of all the women in the town is what they are focusing onto. With a wardrobe collection to offer the city the best collection of Indian traditional wear with great specialize in a wide variety of shalus and silk sarees. Following new trends and styles, they're making this wedding season more special.
With no stones unturned they even have a wide collection of classic varieties of traditional silk and zari sarees alongside exclusive designer sarees, bridal wear collection and wedding wear collection. Shree Tathastu is also open on Sundays. For details, visit Shree Tathastu at IVY Park, near Ram Nagar Square, Gokupeth, Nagpur or call on 0712-2554931/61 / 8956761764 or follow them on Facebook and Instagram @Shreetathastu.