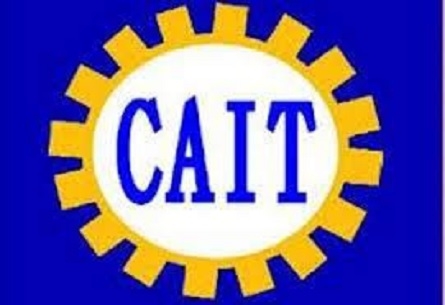 Business Bureau :
THE Confederation of All India Traders (CAIT) is all set to launch an aggressive nationwide movement against unhealthy and oppressive business practices of foreign e-commerce giants which are trying to invade country's retail trade of more than Rs 80 lakh crore annually. More than 200 leading trade leaders from all states will be participating in a three day National Trade Conference at Nagpur being organised by CAIT from February 8 to 10. The trade leaders will also decide future course of action to get simplification of GST which has become a complicated and complex tax system much against the basic fundamentals announced at the time of GST implementation. The trade leaders at the conference may also decide some major steps like 'Bharat Bandh' to raise their concerns on GST.
CAIT National President B C Bhartia and Secretary General Praveen Khandelwal said that traders of the country are not against any foreign or domestic e-commerce company but certainly oppose their malpractices of predatory pricing, deep discounting, loss funding, exclusive sale of brands on their portals, controlling inventory which is not allowed in marketplace and concealing information about seller and country of origin of the products. " We will declare the roadmap of our national movement on February 9, 2021 after having elaborate discussion with trade leaders participating in the conference," the trade leaders said.
"However, we praise the leadership of Prine Minister Narendra Modi and fabulous working of Union Commerce Minister Piyush Goyal for assuring CAIT that a fresh press note of FDI policy will be released soon which will plug all escape routes which these e-commerce companies have created. The fresh press note will provide an even level playing field for all stakeholders which will bring a radical change in e-commerce landscape. We are looking for an early release of the press note," said the trade leaders. At the conference traders will have a serious debate on GST and will chalk out a strategy for simplification of GST. Looking at the gravity of the situation trade leaders could also plan for organising a 'Bharat Trade Bandh' beside taking other steps.