The series of cyber attacks on financial capital Mumbai, National Stock Exchange (NSE), on the IT systems of two coronavirus vaccine-makers Serum Institute of India (SII) and Bharat Biotech in the last few months was assertion of China's asymmetric warfare changing gears even as troops of both the countries go through the disengagement process at friction points in eastern Ladakh.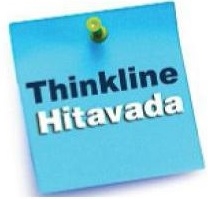 The
script is perfectly ambling in consonance with the Chinese playbook that had, long back,
incorporated hacking of enemy cyberspace as an essential tool of modern-day warfare.
Though protocols have been in place in India to prevent such incidents, the recent attempts
by Chinese hackers tell that the game has clearly shifted to the next level.
Cyberattacks and cyber espionage are regularly being practised by adversaries as they have proved to be a useful strategy in the collection or corruption of data, stealing technology and patents, and disrupting critical infrastructures. The massive power outage in Mumbai in October 2020 is primarily linked to Chinese activities. The Telangana Electricity Department has also received alerts about Chinese malware entering their cyber system. Breach in SII and Bharat Biotech servers was attempted by Chinese State-backed hackers.
This was confirmed by cyber intelligence firm 'Cyfirma', based in Singapore and Tokyo. The cyber danger is present and crystal clear for India as it seeks a seat on the high table in the changing global order, making it mandatory that its rising stature must be protected with robust defence systems in traditional as well as digital domains. Countries with imperialist ambitions, like China, will never sit idle and allow India to take its designated place among global leadership. The longest stand-off in eastern Ladakh has shown what the future holds for India, especially on the northern border. And now the hacking attempts have raised immediate red-flags, seeking a new national strategy to strengthen the country's cybersecurity.
In an age when millions of people and governments are digitally connected, scientists and hackers have discovered that it is possible to use malware to steal data of digital devices. These things are primarily driven by the Russians and Chinese. The United States of America had already experienced the power of covert cyber activities by China. For nearly three years starting 2000, a series of cyber attacks were launched against American defence systems in an operation called 'Titan Rain'. It targeted high level organisations like NASA and defence major Lockheed Martin. The cyber attacks extradited vital information and compromised the systems. This information was transmitted to centers located in South Korea, Hong Kong and Taiwan before it was forwarded to Mainland China.
It was
later discovered that the attacks were part of State-sponsored cyber espionage attacks conducted by China.
India is now at the top of the Chinese target-list which is becoming amply clear with the
discovery of hacking attempts in the last few months. Nations and States often indulge in such covert activities to derail capability-building efforts of their adversaries. Another dirty aspect of cyberattacks is damage to internal governing systems of an enemy State to create arson and law and order situation. These are pressure tactics to keep countries engaged in their domestic problems while States like the People's Republic of China or Russia practise their expansionist policies through various modes. A hostile organisation having details about a government is a frightening proposition. More frightening are cyber assaults that have the potential to shut down a country's infrastructure. The Russian attack on Estonia was the closest a cyber assault came to in bringing a country to its knees. Hacking community in Russia was given a free hand and asked to be ready when the State needed it. In April 2007, the community was utilised against the Republic of Estonia, a tech-savvy nation of 1.30 million people. The Russians virtually attacked the infrastructure of Estonia.
They shut down Parliament, ministries, banks,
newspapers, broadcasts, Internet, ATMs. Entire society in the country was dependent on
technology. They were suddenly rendered helpless. The electronic-based economy was shut
down for a long period of time. Estonia, just coming out of Communism, was thrown back
by decades for its total dependence on Internet. In this case, botnets that are usually used
for sending spam mails, were utilised to cripple the country's electronic systems. In present day warfare tactics, cyber assaults form a more potent weapon than military or Intelligence action. Cyber warfare capabilities can make big cities and even countries vulnerable. Shutting down of essential systems can result in arson, loot and violence in any city if the cyber attack is not quashed in time. Russia adopted the same strategy along with military help during the 2016 invasion of Crimea. It was a convincing case of what hybrid warfare could achieve for a hegemonic power.
Both Estonia and Crimea were perfect testing grounds for cyber warfare and hacking. The tactics are now being quickly adopted by many nations engaged in long conflicts. Apart from spywares being pushed into critical systems in an enemy nation, social media, too, is being used as a handy tool to spread misinformation. Information warfare is now an effective tactic of modern day sabotage. This is one key area that India must guard against while going through the challenges of the current century. The last few years have seen how a flood of fake news and dangerous narratives are being pushed into chatting platforms on each of India's internal issue. Most of the handles are being operated from servers based in Turkey and Pakistan. The role played by Pakistan-Turkey orchestrated digital media post abrogation of Article 370 in Jammu and Kashmir on August 5, 2019 is well documented.
Same things were replicated during the anti-CAA protests, Delhi riots and also in the ongoing farmers' protests. Not all 'toolkits' are readily available for Indian cyber Intelligence agencies but the thread almost invariably leads to China and Pakistan.China's intrusions in India's cyberspace have necessitated a quick and concrete plan to co-ordinate responses across ministries including Home Affairs, Information Technology, Defence and the National Critical Information Infrastructure Protection Centre. It is now a continuous war that does not allow even a tiny slip-up. There are substantial reasons to believe that India is fully awake to the threats of cyber warfare, with a massive proportion of its tech-savvy young population having earned remarkable expertise in cyber skill-domains. Looked at from this angle, it can be said safely that India had begun preparing itself for such propensities say thirty-plus years ago. Not only did that foray prove economically enriching activity but also ensured that the country's young population within the 25-55 age bracket was fully ready for any eventuality of a cyber confrontation. It was not without reason that the planners in India encouraged the profuse use of Information Technology as the country's potential tool for future progress only for the sake of creating jobs. Enough reasons are available to assert that the Indian planners had seen much ahead of their times.