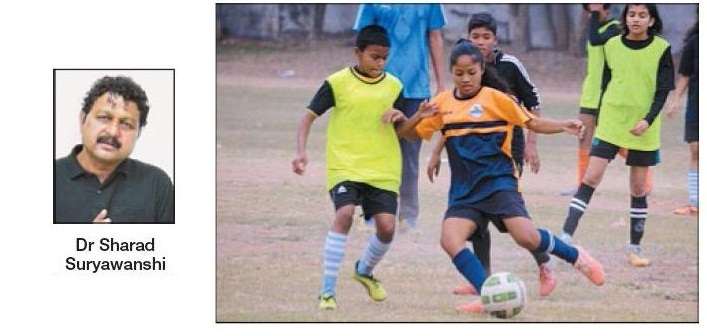 By Paritosh Pramanik :
FROM next academic session (2021-22), the inter-college competitions organised by the Department of Physical Education and Sports, Rashtrasant Tukadoji Maharaj Nagpur University, will be held at Divisional level. Five divisions will be created and colleges affiliated with RTMNU will play each other in their division before making it to the quarter-finals. From quarter-finals, matches will be played at Nagpur. Talking with 'The Hitavada', Dr Sharad Suryawanshi, Director, Department of Physical Education and Sports, RTMNU said the proposal was passed in the Senate Committee meeting recently.
"The proposal to change the format of competition was put up by Senate Member Pravin Randiwe during the meeting. It was passed looking at the positives behind the move," said Dr Suryawanshi. "From next season, we will be having divisional level inter-college competitions. This will increase participation and even performance of the players," reasoned Dr Suryawanshi. The move will help those colleges situated in the deep pockets of districts, who were reluctant to send their teams due to long distance travel and extra burden on their pockets because of high-rising transport fares. "There are many colleges in rural areas who have good players but they don't send them as the travelling cost is too high. We will be starting inter-college competitions at division level.
A group of college from a district will be clubbed and will form a division. This will help players play in their nearby area only and not travel to Nagpur. Once they make it to quarters, then only they will have to come to Nagpur for their remaining matches. The quarter-finals will be between these divisions," explained Dr Suryawanshi. But not all events will be played in this format. Only those sports with large number of participation will play in this format. "Events like cricket (with have over 165 teams), chess (over 2000 participants), football (over 50 teams), badminton (over 150 participants), volleyball (over 120 teams) and not to forget kabaddi, kho-kho and athletics will be played in division format. This will help players from hinterlands to show their talent and give competition to others," added Dr Suryawanshi.