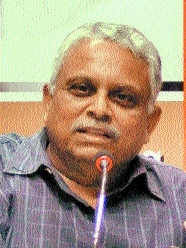 By Paritosh Pramanik :
BCCI suspends all age-group competitions due to resurge of COVID-19 cases
THE Board of Control for Cricket in India's (BCCI) decision to suspend all junior inter-state cricket tournaments has put a big question mark on the careers of age-group cricketers especially those in the Under-16 category. Due to increase in the COVID-19 cases, the BCCI has decided to put off all the age-group competitions especially Vijay Merchant, Vinoo Mankad and Cooch Behar Trophy at least till the end of IPL. BCCI secretary Jay Shah informed its affiliates about the decision through an email a few days ago.
"While our endeavour was to get in as many matches as was practicable across different age-groups in the season, prevailing circumstances have now forced us to suspend all age-group tournaments. This is on account of the fact that active COVID cases are on the rise and organising tournaments requires inter-city travel, strict quarantine measures and the creation and maintenance of bio-secure bubbles for the participants. Moreover, the situation is presently not conducive in some states," Shah's email stated.
Vidarbha Cricket Association (VCA) President Advocate Anand Jaiswal admitted that it would be a big loss for cricketers not only of Vidarbha but all over the country but added that the decision was taken after looking at players' safety. "Definitely it is a big disappointment that there won't be any age-group tournaments this year. But looking at the situation we are in, I don't think they (BCCI) really had a choice. I don't think it would also be proper to have a tournament for the youngsters who would be exposed (to the virus). Players' safety is paramount," Adv Jaiswal told The Hitavada. The VCA chief was also aware of the loss especially to the U-16 boys as they won't be able to get a tournament of their age group for at least three years and they won't be included directly in the U-19 teams.
"It's a big loss to U-16 players as they will not be able to come in; they will not be able to switch up. But the circumstances are such ...it's very difficult (situation at present)," remarked Adv Jaiswal. Adv Jaiswal hoped that in coming days when COVID-19 case load decreases, BCCI may find out a way to hold tournaments in these age categories. "Once it comes down (COVID-19 cases), they (BCCI) may find a way, in summer or sometime. But at the moment with the pandemic spreading all over the country, I don't think it's possible," said Adv Jaiswal. When asked whether the BCCI should change the age-group for U-16 to U-17 for one year as a special case so that the players do not lose out on their chances, the VCA President was of the view that BCCI apex committee would be the best to take a decision. "It's up to the BCCI apex committee to take a decision on whether to change the age group or not because it will affect everybody, all over the country, not only us (VCA).
I am sure there might be something in their mind and they (BCCI) will think over it. But all that can be done later on when things are little normal. Because in these circumstances, we can hardly play or travel," explained Jaiswal. Vidarbha junior cricketers have done exceedingly well in past few years winning almost all the trophies and it will be a big loss for the association and players for not having the age-group competitions. The VCA president was aware of the fact. "It is definitely a big loss for us (VCA) as well as players. The players have done really well in recent past and would have continued the good show. But it's not in our hand," rued Jaiswal. The VCA President said they will wait and watch how the situation improves and then only plan future course of action for age group players. "We have to wait for the situation to get normal. We are not sure when it will be normal again. When it normalises, we will see what can be done. We can pursue with the BCCI and also at local level and see what we can do. But before that we can't plan anything. We will first have to wait for the pandemic to subside and after that we can see what can be done for these boys," VCA head Adv Jaiswal concluded.