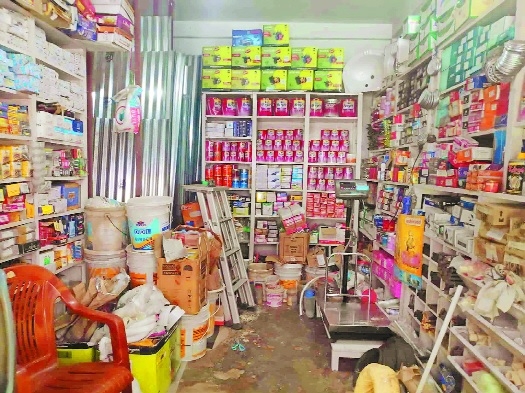 Amid rising concern over the deteriorating market conditions due to the ongoing lockdown in the city, one more section of traders on Friday urged the authorities to lift the restriction. Downplaying the need for restrictions imposed on allegedly select business activities, the hardware dealers said by prohibiting them the authorities are directly and indirectly closing down many other businesses.
According to the hardware dealers they are catering to the building construction sector, furniture manufacturers, many industrial units, etc., which are also facing the consequences of the shutdown of hardware shops.
Besides, the dealers said that lockdown cannot be a solution to the rising cases of COVID-19.
Murlidhar M Gupta, President of the Hardware Dealers Association, Nagpur, said that no one in the market wants lockdown. "We have faced the consequences of lockdown imposed in the previous year. That was a very tough face for all of us as all the business activities had come to standstill. We do not want such restrictions again. Inplace of the lockdown, the authorities should ask the traders to strictly follow the guideline as it is happening in other cities," he said.
Ridiculing the decision of the lockdown from March 15 to 21, Gupta alleged that the municipal authorities are imposing restrictions on select business.
"They have allowed many other business activities that attract a heavy rush of customers. Further, people are allowed to travel in buses, go to banks, order (online) food and so on as if there is no risk involved in it. But at the same time, the authorities want hardware dealers not to operate even as the flow of customers in this field is very low," he observed.
Hitesh Lad, Secretary of the association, said that buyers in adjoining districts are also suffering as the hardware shops in the city are closed. "Dealers here supply material to many places in the region. But due the lockdown, we are unable to supply the material. This is impacting our business," he said adding that the authorities should allow hardware dealers to open their shops for at least some time in a day. There are more than 700 hardware dealers in the city on whom along with many others the strict lockdown has been imposed. The dealers are facing difficulties in filing Goods and Services Tax (GST) returns and fulfill other compliances.
The second wave of COVID-19 in the city has seen a sharp hike in the number of new cases which compelled the authorities to opt for another lockdown.
However, various bodies of traders have been strongly opposing it and demanding some other alternative that could not affect their businesses.