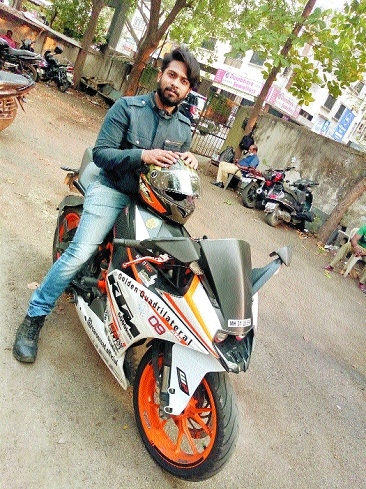 Sports Reporter :
Eyeing a place in Limca Book of Records
AFTER riding to some amazing places in the past years, Nagpur's Bhawesh Sahu will be attempting his dream ride, covering the Golden Quadrilateral on his bike, eyeing a place in Limca Book of Records. Sahu, who has successfully completed few rides including Nagpur-Bhutan-Nepal Border-Nagpur; Nagpur-Ladakh-Nagpur, Nagpur-East India-Myanmar Border-Nagpur to name a few, will now be starting his journey this Holi (March 30) covering India's top metro cities — Delhi (North), Kolkata (East), Mumbai (West) and Chennai (South). This will be a 5,846 kilometres (3,633 miles) ride, the largest highway project in India and the fifth longest in the world, informed Sahu.
The Limca Book Record timing is 87.42 hours. Sahu wishes to better it to be the next one to get into the books. He always thank his competitors as he says that they are his source of motivation. He not only wishes to complete the ride and set a new record but also wants the biker community to grow. Sahu was never interested in small rides and started the riding journey of by completing 1050 kms and has never looked back since then.
Sahu was just 16 when he convinced his father to buy him his first bike and at 18, gathering all his confidence he completed his first ride in 2014 from Nagpur to Amravati covering a distance of 165 kms. He continued riding gradually increasing the distance. With family's responsibly coming onto his shoulders at a tender age, Sahu's first love of riding faded. He was disturbed and his priorities changed. But through will will power and positive approach, got over the hardships and is back to riding.