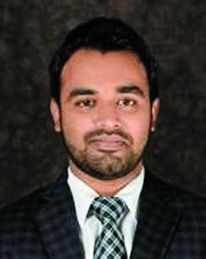 CA Varun Parakh
Business Bureau :
CA VARUN Anil Parakh, Managing Director of Kreo Capital Private Limited, Nagpur, has been nominated as a Co-opted Member of the Committee on Capital Markets and Investors' Protection (CCMIP) of the Institute of Chartered Accountant of India, New Delhi for the year 2021 -22. The Committee was reconstituted as Committee on Capital Market and Investors Protection in the year 2021 to provide suggestions on various bills, notifications, circulars and other documents related to capital markets to the Government and regulators.
Besides this, the Committee regularly interacts with MCA, RBI, SEBI, Insurance Regulatory and Development Authority, Non-Banking Finance Companies (Department of Non-Banking Finance Companies of RBI), Forward Markets Commission and stock exchanges on the issues relating to capital markets, role of Chartered Accountants and investors protection. The Committee also conducts a certificate course on 'Forex and Treasury Management' and certificate course on 'Derivatives'.
CA Parakh is one of the youngest members to be appointed on the Committee on Capital Markets and Investors' Protection (CCMIP). Reacting on the same, CA Varun Parakh thanked President of ICAI CA Nihar Jambusaria and the Council to allow him contribute to the profession through the activities of the committee. The Committee comprises of CA Anuj Goyal, Central Council Member as Chairman and CA members from all over country.