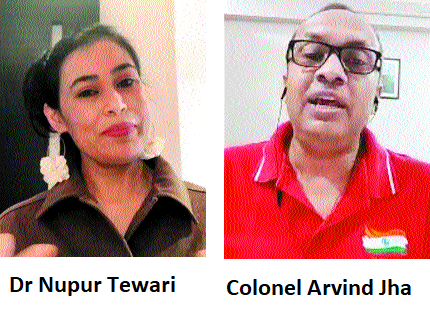 "WE HAVE a lot of potential and must use our energy in positive way," said Dr Nupur Tewari, international coach and motivational speaker on Friday.
Tewari who is working in Tokyo, Japan was addressing the online gathering on opening day of the two-day seminar on 'International Multidisciplinary Conference on Contemporary Approaches & Application in Physical Education & Sports'.
Tewari was of the view that during early years, from nursery to fifth, children should not be loaded with studies as it is the right time for proper growth of their body. One should start the day with walking or running, exercises and yoga, she added.
Speaking in the first technical session, Colonel Arvind Jha, MSc and PhD in Sports Psychology from USA emphasised that for producing international level sportspersons, there was need of good coaches. He also felt yoga was one of the best tools for improving mental fitness.
The event is being organised by Nagpur University Physical Education Teachers Association (NUPETA) in a joint venture with — Dr Ambedkar College, Deekshabhoomi; Annasaheb Gundewar College, RS Mundle Dharampeth Arts and Commerce College, Renuka College, Besa; Jyotiba College of Physical Education, Taywade College, Koradi and Arvindbabu Deshmukh Mahavidyalaya, Bharsingi.
At the outset, the two-day event was inaugurated by Dr Subhash Choudhary, Vice-Chancellor, Rashtrasant Tukadoji Maharaj Nagpur University. Addressing the participants, Choudhary said that it was imperative that there is exchange of thoughts regarding development of sports and physical education.
Arjuna and Dronacharya Awardee Vijay Munishwar, who was chief guest on the occasion said that all studies regarding sports must be brought to ground so that international players are made.
Dr Vijay Dhote, President, NUPETA and Principal, AD College, Bharsingi, made introductory remarks.
Dr Mrs BA Mehere, Principal, Dr Ambedkar College welcomed all and congratulated the organising committee.
Dr Gajanan Patil, Dr Tanuja Nafde and Dr Jyoti Patil who were the guests of honour, also presented their views.