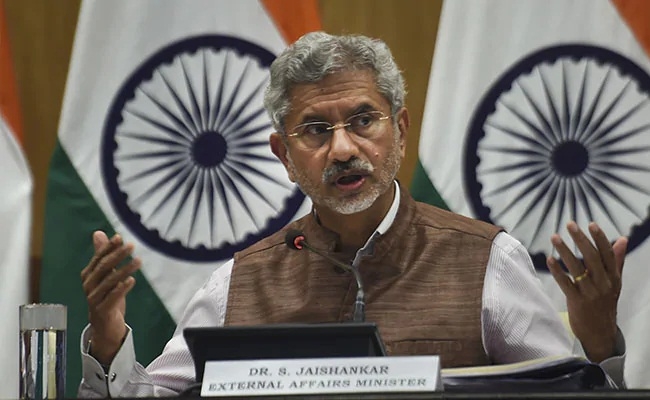 DUSHANBE :
VOICING "grave concern" over violence and bloodshed in Afghanistan, India said on Tuesday that there is need for a genuine "double peace" in and around the war-torn country and asked the negotiating parties to engage in good faith, with a serious commitment towards reaching a political solution. Addressing the 9th Heart of Asia Ministerial Conference here in Tajikistan's capital, Dushanbe, External Affairs Minister S Jaishankar also said that India has been supportive of all the efforts being made to accelerate the dialogue between the Afghan Government and the Taliban, including intra-Afghan negotiations.
"For a durable peace in Afghanistan, what we need is a genuine 'double peace,' that is, peace within Afghanistan and peace around Afghanistan. It requires harmonising the interests of all, both within and around that country," Jaishankar told the conference attended by Afghan President Ashraf Ghani, Pakistan Foreign Minister Shah Mahmood Qureshi and others. Jaishankar said that if the peace process is to be successful, then it is necessary to ensure that the negotiating parties continue to engage in good faith, with a serious commitment towards reaching a political solution. Noting that what happens in Afghanistan will surely affect the larger region, he said the stakes in discussions may be high, but its consequences are no less significant.
"A stable, sovereign and peaceful Afghanistan is truly the basis for peace and progress in our region. Ensuring that it is free of terrorism, violent extremism and drug and criminal syndicates is, therefore, a collective imperative," he said. Jaishankar said a notable gain of the last two decades in Afghanistan is the democratic framework under which elections were held through universal suffrage. Jaishankar calls on Tajikistan President: S Jaishankar on Monday called on Tajikistan President Emomali Rahmon here and discussed expanding bilateral economic and development cooperation.