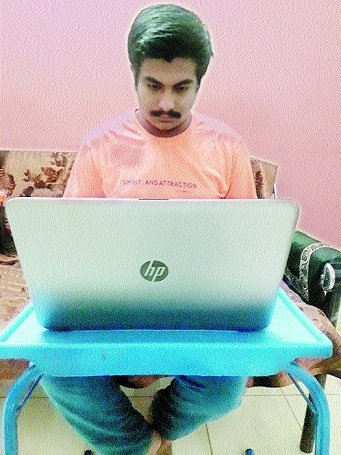 Shiva Iyer has dominated the online chess tournaments with his excellent performances.
Principal Correspondent :
AFTER a gap of a month, Nagpur District Chess Association (NDCA) will be conducting online chess once again through lichess.org platform. The 18th edition of NDCA Online Blitz Chess Tournament will be held on Sunday, March 7. The competition will begin from 6 pm and players from Nagpur district will only be allowed to take part. The tournament carries a total prize money of Rs 3000.
The entry fee is Rs 100 per participant. The entries will close on March 6 11.30 pm and on Sunday, March 7 late entry will be accepted with late fee Rs 50 till 3 pm, informs a press release. User-ID of lichess.org is mandatory for every participant. For further details players can contact IA Pravin Pantawne (9372560695) or FA Umesh Panbude (9822721386). Shiva Iyer is the most successful player in the online format.
He has been unbeaten in the competitions, be it blitz or rapid. He has won a total seven blitz online titles and is unbeaten in last five successive competitions. In blitz raipd format too, Iyer is dominating the scene. He has won a total of five rapid competition with last four going in his kitty. At the Vidarbha level, Iyer has won two blitz crowns and has also won the only State-level competition held in December. Since May, 2020, Iyer has won a total of 15 titles across all formats. On Sunday, it would be interesting to see how the 18-year-old Dhanwate National College student Shiva returns back to online event after a gap of one month.