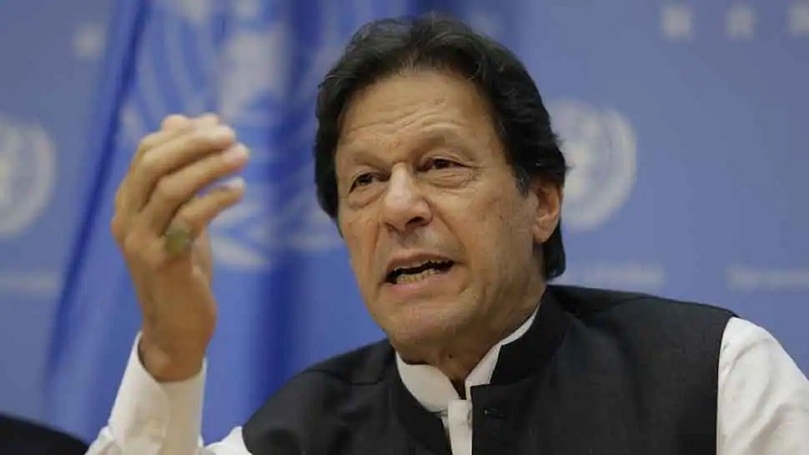 By Sajjad Hussain :
ISLAMABAD,
Khan secured 178 votes in 342-member Lower House of Parlt during a spl session. He required 172 votes for a simple majority
PAKISTAN Prime Minister Imran Khan on Saturday comfortably won a trust vote in the National Assembly amid Opposition boycott, bolstering his Government's position after an embarrassing defeat in this week's hotly-contested Senate elections. Prime Minister Khan secured 178 votes in the 342-member Lower House of Parliament during a special session convened on the directives of President Arif Alvi. He required 172 votes for a simple majority. The floor test took place without Opposition as the Pakistan Democratic Movement (PDM) – an alliance of 11 parties – boycotted the voting, making it easier for Khan to secure the required numbers.
Khan decided to take a vote of confidence in the National Assembly after his Finance Minister Abdul Hafeez Shaikh was defeated in the Senate election by former Prime Minister Yusuf Raza Gilani on Wednesday. The Opposition demanded the Prime Minister's resignation after the debacle. Addressing the House after securing the trust vote, the 68-year-old cricketer-turned politician thanked all lawmakers from his party and allies for supporting him in Parliament. Foreign Minister Shah Mahmood Qureshi earlier tabled a single-point resolution in the House.
"That this House reposes confidence in the Prime Minister of the Islamic Republic of Pakistan, Mr Imran Khan, as required under clause (7) of Article 91 of the Constitution Islamic Republic of Pakistan," the resolution said. Speaker Asad Qaiser announced the result, saying Khan had been elected to the post with 176 votes following the 2018 general elections. "Today, he has secured 178 votes," he said. The ruling coalition had 181 members but after the resignation of one of its lawmakers, Faisal Vowda, its strength was reduced to 180. Opposition coalition has 160 members in the House. One seat was vacant.