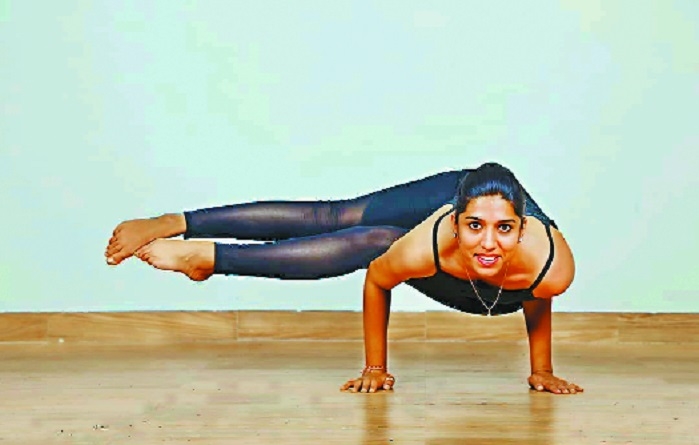 Dhanashree Lekurwale
By Paritosh Pramanik :
FEMALE sportspersons from Nagpur have done the city proud on many occasions. They have kept city's flag flying high at national and international levels. Time and again players like shuttlers Malvika Bansod, Nikkita Joseph, boxer Alfiya Pathan, athletes Jyoti Chavan, Prachi Godbole, yoga player Dhanashree Lekurwale, to name a few, have carved a niche for themselves. 'The Hitavada' remembers the golden performances of these lasses who have recently won accolades at national and international levels. Malvika Bansod has started the year on a dream note. After missing most of year out of court due to COVID-19, the ever improving shuttler claimed Uganda International title a couple of weeks ago. That title win gave her enough points to zoom up in the BWF rankings. The left-handed badminton player jumped 20 points from 150 to reach at 130th rank in world badminton.
In the final at the Uganda International Series held at Kampala, Malvika had registered an exciting come-from-behind title victory over compatriot Anupama Upadhyaya of Haryana. She lost the opening game 17-21 but bounced back superbly to take the next two games 25-23, 21-10 clinch the title. The title win gave Malvika 2,500 points which took her overall tally to 13,460. The Uganda title victory was city shuttler's third women's singles crown in BWF organised tournaments. Another rising shuttler of city Nikkita is climbing the ladder with her astounding performances. In the latest BAI rankings the talented shuttler has reached her career-best ranking in the U-17 girls doubles category. Making a positive move upwards, 15-year-old Nikkita is ranked a creditable fourth in doubles in Under-17 age category in the country. Not only doubles, she is at the 14th position in the singles category. She is the only shuttler from Nagpur to be ranked in both singles and doubles categories. Nikkita and her partner Asawari Khandekar performed well in last year's Sub-junior National's held in Odisha.

On the basis of that performance, Badminton Association of India published the rankings for singles top 18 players and top nine players in doubles categories. Nikkita, a Class 10 student of Modern School, Koradi, is coached by experienced Badminton World Federation-certified coach Chetak Khedikar at Annasaheb Gundewar College and Divisional Sports Complex, Mankapur Stadium. In the boxing circuit, left-handed pugilist of the city, Alfiya Pathan is punching much above her weight and making strides at international level. Daughter of Akram Pathan, Alfiya has won a bagful of medals in her short career and is proclaimed as next big star of Indian boxing. Nagpur's pride and a devoted boxer Alfiya lived up to the expectations winning first gold medal for India in the 30th Adriatic Pearl Tournament in Budva, Montenegro a few days back. This was after she was ranked as No 1 female boxer in her age group in the Boxing Federation of India's rankings.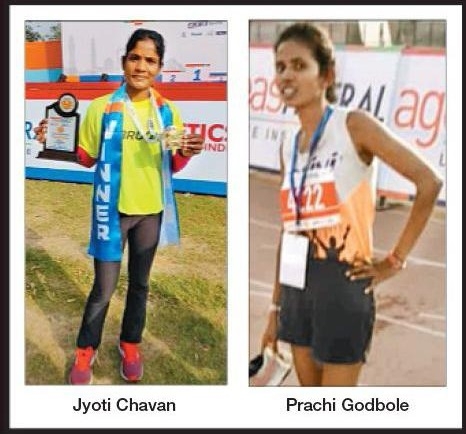 The 2019 Asian Junior Girls Champion Alfiya, who turned 18 on February 18, showed superb form and fitness and notched up an easy 5-0 win against Daria Kozorev of Moldova in the 81+kg category to win first gold medal for India. Alfiya was in complete control throughout the match and made the opponent work hard with her swift movement and precise punches. She has been training with NIS boxing coach Ganesh Purohit in the city and under India coaches at Khelo India camp in Rohtak. "She is a very dedicated and devoted player. She never comes up with any excuses for training and is always there...raring to go. Apart from that she is very intelligent and has a very good grasping power. You don't need to tell her the same thing again and again," her coach Purohit had told 'The Hitavada' after her medal winning performance. Another city's shining light is international yoga player Dhanashree Lekurwale who is holding the beacon high since she was just seven.
With more than two dozen gold medals at national and international level, Dhanashree is determined to change Nagpur into a yoga city. She has been insisting the citizens to take yoga for a better and fit life. Athlete Jyoti Chavan won a gold medal on Sunday in the Delhi Half Marathon to keep Nagpur's rich history in long distance running intact. Similarly, Prachi Godbole won silver in full marathon in the same event to add icing on the cake. At state and zonal level, girl athletes are performing well winning medals in almost all the meets. Runners like international athlete Nikita Raut, budding Bhavyashree Mahalle and Mitali Bhoyar are winning yellow metals in zonal as well as other important events.